Venice, City of Islands, Canals, Bridges
|
Being situated on 118 islands, 170 canals to divide all these islands and 400 bridges to connect these islands, we could easily call it so ah, Venice, the city of Islands, Canals, Bridges.These are the most known characteristics of Venice.In connections with all these concepts, gondolas of Venice, surely is another most known image of the city.One of the most popular tourist destinations in the world…
Venice of Italy, as one of the most important historical harbor cities, was once the connection point of trade ships from all over Europe and Asian and Arab countries, which made this city very rich in culture.And that the city was even like an education center for many that wanted to come here to learn -for instance, Algebra- which was conveyed to the city from Asian -Ottomans- and Arab countries.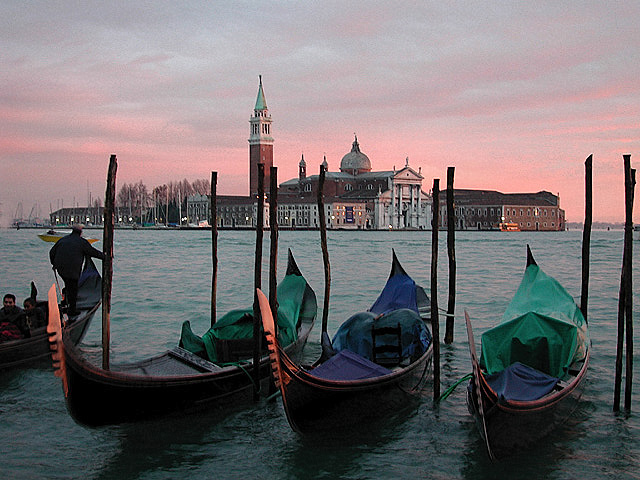 In modern times, a visit to Venice is in many people's list of things to do within the lifetime.There's no reason to blame them.This unique city provides various combinations all together in one place, which can really not be found in no other place in the world.
The city is known to be a bit expensive, which is true, but you have the choice of negotiating, please feel free to do so.And it is even thought that you would be faced with a higher price once you are known to be a foreign, so, try to negotiate.Gondola tours especially one of the best attractions of the city but that it is also considered to be a a bit expensive, try to negotiate even for that if you are on a budget, this is not considered rude anyways.
While walking amongst the city streets, which is highly recommended to take a walk and dive into city streets, it will make you feel like walking through museum.If you feel hungry, catch up with the chance to taste the famous Italian foods, such as pasta, pizza etc. Don't forget the true fame of Italian cuisine.