Philippines, The Paradise Islands of Southeastern Asia: Part 1
|
Philippines, the country of heavenly 7,107 islands in Southeastern Asia…
After some basic information about Philippines, -depend on my Philippines experiences- I will share my ideas and advises about it.Questions such as "Is it worth visiting?", "How much doest it cost for a normal travel in Philippines?", "Where to visit in Philippines?", "What to see in Philippines?" etc. will be answered within the article.
(Ninoy Aquino International Airport)
Capital: Manila
Naitonal Language: Tagalog (English is the second official Language)
Population: 90,5 Million (2008 Estimate)
Currency: -Filipino- Peso
Drives on the : Right
Calling Code: 63
My first travel to Philippines was in 2005 Summer.It was the first time I travelled out of country ever.That was a great feeling.I was so excited actually.I had a route flight to Dubai and then Philippines.It was by midnight when we landed (NAIA).I didn't know where to go at first because I was trying to beleive if I was really in Philippines.My mind was kind of dull because of the long flight and little bit confused.After the passport proccesses, I got out of the airport and firstly checked if there was someone to help me find a place to stay at night.I got close when I saw the table "Hotel".I got some help and find a room in Makati Palace Hotel.But it was only for one night because I didn't wanna spend that much money per night for where I stay.
Now we are in Philippines and rather than telling what I have done in the Philippines, let's see the costs,  what to do, where to stay, where to visit…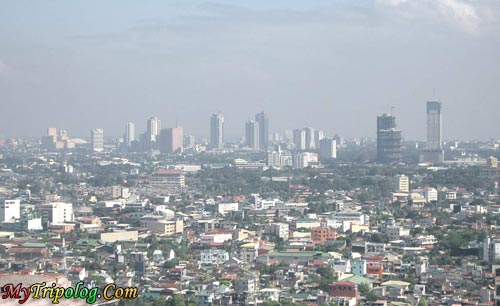 First; touristic visits need not a visa to the Philippines.You can go to Philippines for 21 days just having your passport with at least 6 months validation (from the date of your departure, you must have at least 6 months of validation in your passport, otherwise you can not get out of country).After 21 days you can extend it up to a few more months if you wanna stay more.
General Expenses…
Let's see the general expenses now.You need not to be afraid of it.You can have agreat vacation even without spending  several thousands of dollars.Flight ticket cost + 600 Dollars is enough to have a nice vacation in Philippines.More than that ? Depends on you ! But even this amount will be enough to stay in Philippines for three weeks and visit a many touristic places in different cities.
The good thing is you have a wide range for most expenses such as place to stay, veichle to transport, place to visit.
Where to stay at…
If you wanna stay in a hotel, the prices start from about 30 dollars (which is about 1400 Filipino pesos) and rise around the city of Manila.If you don't wanna pay that much for where you stay, you can pay about 30 dollars for a boarding house for one month but to stay with a few more people in the room.You can also find boarding house rooms which is only for one and it costs you about 100 dollars a month.That amount for boarding house will include the water and electric.That's not really a bad idea and even a good one if you wanna know more people.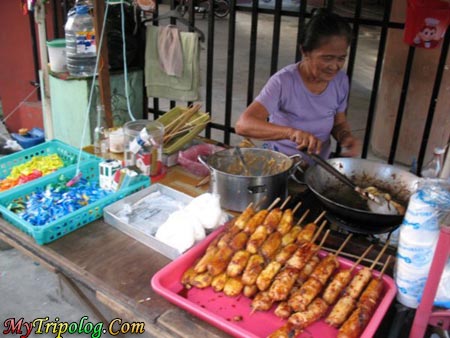 (Old Filipina lady selling fried banana)
Transportation…
For transportation inside a province, you can take taxi, FX, Jeepney, tricycle or bus.Taking a taxi doesn't cost that much compared to many countries.Taxi drivers might wanna negotiate if you want to go for a far away place inside the province, that's your option if you can pay but be careful.Taxi drivers are mostly the same in every country.FX, Jeepney, tricycle or bus are used for public transportation.Depend on where you go and which one you want, you can choose one of those. To have a different experince, take a jeepney or tricycle at least once.(See the pictures of  Tricycle and Jeepney below)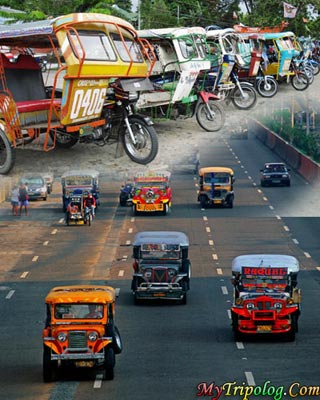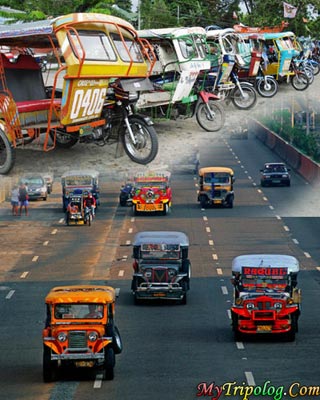 Hot Country…
I wanna warn you that it will be quite hot and humid in Philippines.Even though it is the coolest times of the year, it is pretty hot.You will need to take bath at least once a day.Prepare for that; more clothes in baggage!But not to worry too much, you can easily find a laundry shop around to get your clothes washed. Especially central cities such as Makati, there are many people who work away from home and stay in boarding houses.They also often need laundry shops.So, you will find one too !!
Quiet vacation…
(White Beach, Puerto Galera, Philippines)
Especially by September, October, it is rainy season.It often rains, like a few times  a week.But it will still be pretty hot.You will see you're sweating under a heavy rain if you use an umbrella.This part of the year is great for people who wants a quiet vacation, away from crowds.Beaches are pretty quiet by that time.
What to do? Where to visit? What to see in Philippines? See Part 2
Click to Read Part 2…