Travel St. Petersburg, Top Tourist Attractions
|
St. Petersburgcity was found by Peter the Great in 1703, and it is undeniably the most Western-oriented city ofRussia. Peter the Great, after a visit to the Netherlands, so charmed by the canals and bridges in Amsterdam that he wanted to establish such a city in Russia. That was St. Petersburg. The city is built on hundreds of islands; The city is situated on the River Neva and is built on 100 islands, connected by about 600 bridges…
The six hundred bridges and granite embankments and canals form a striking cityscape.At the time of the Communists, the city was renamed Leningrad and Moscow became the new capital of the rich red. In 1991 the city got its original name St. Petersburg again.
Take a vacation in St. Petersburg! The Nevaand the canals with beautiful granite quays will just take a boat trip to admire all the beautiful palaces. Shop on Nevsky Prospekt and turn the Kazan Cathedral in the atmosphere of an Orthodox church trials. A city trip in St. Petersburgis not complete without the WinterPalaceand Hermitage with its immense art collection of Rembrandt and Van Gogh to Picasso. Also, go to Summer Palace Petrodvorets with the golden fountains and amazed at the splendor. Try to attend a concert, ballet or folklore evening; absolutely unique! A visit to St. Petersburg, really different experience!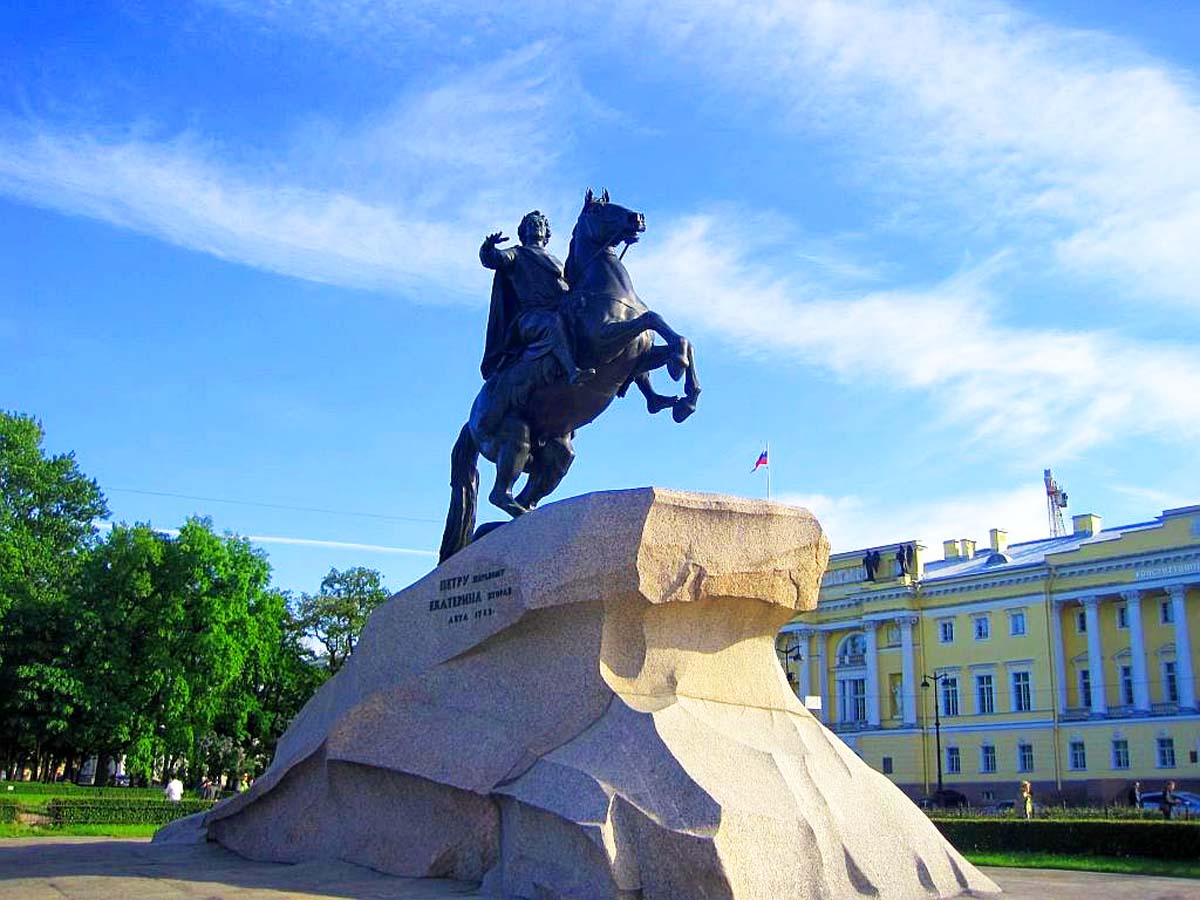 Tips and costs for St. Petersburg
Whether you want to travel by car or by plane; both ways are possible! Choose a centrally located three star hotel or trendy five-star hotel. From budget to luxury, with an excellent price / quality ratio.

A number of St. Petersburg attractions:
• The decabrists square with the Iron Horse
(A monument to Peter the Great)
• The Palace Square
• The Hermitage
• the Summer Park
• the Kirov Park
• Nevsky prospekt
(A very detailed and very large size St. Petersburg tourist map; click on the picture to see it larger size, or simply save it into your PC to have its original larger size in your computer.)
Nevsky Prospekt is one of the main streets in St. Petersburg. You can stroll or take a good look at the portraits of artists. At number eighteen literary cafe where Dostoyevsky and Pushkin ever drank coffee. In this neighborhood, there are several tearooms. In summer, the banks of the Neva is a very pleasant place for a sun bath.