Top 11 The Most Mysterious Ancient Ruins in The World
|
Historical places are very popular tourist attractions all over the world.It is a very exciting experience to visit important historical places which are full of mysteries.So many questions, different and undescribable feelings, first time pleasures, maybe even a little bit of sweet fear all together run into your soul and it all creates an amazing experience.Giant buildings, fine art works, impossible architects; here we will list the most popular, the most mysterious 11 ancient ruins of the world.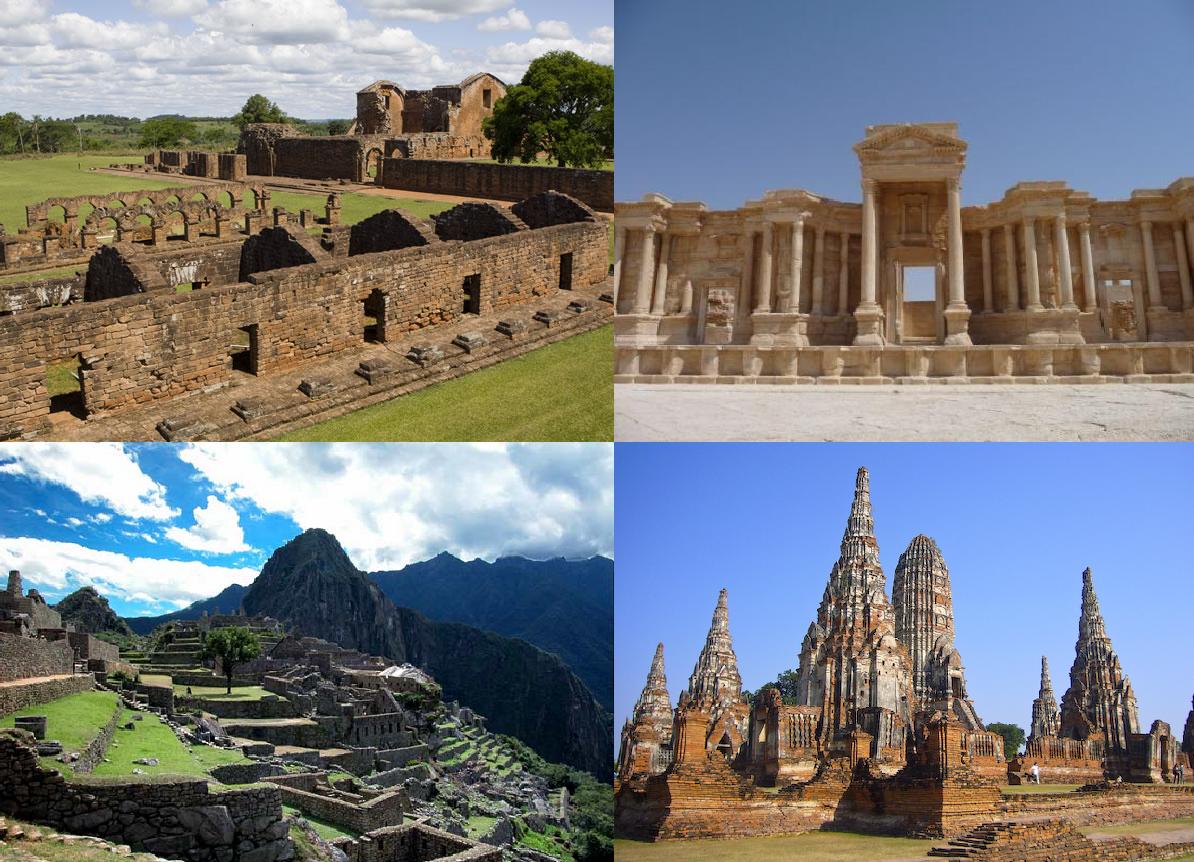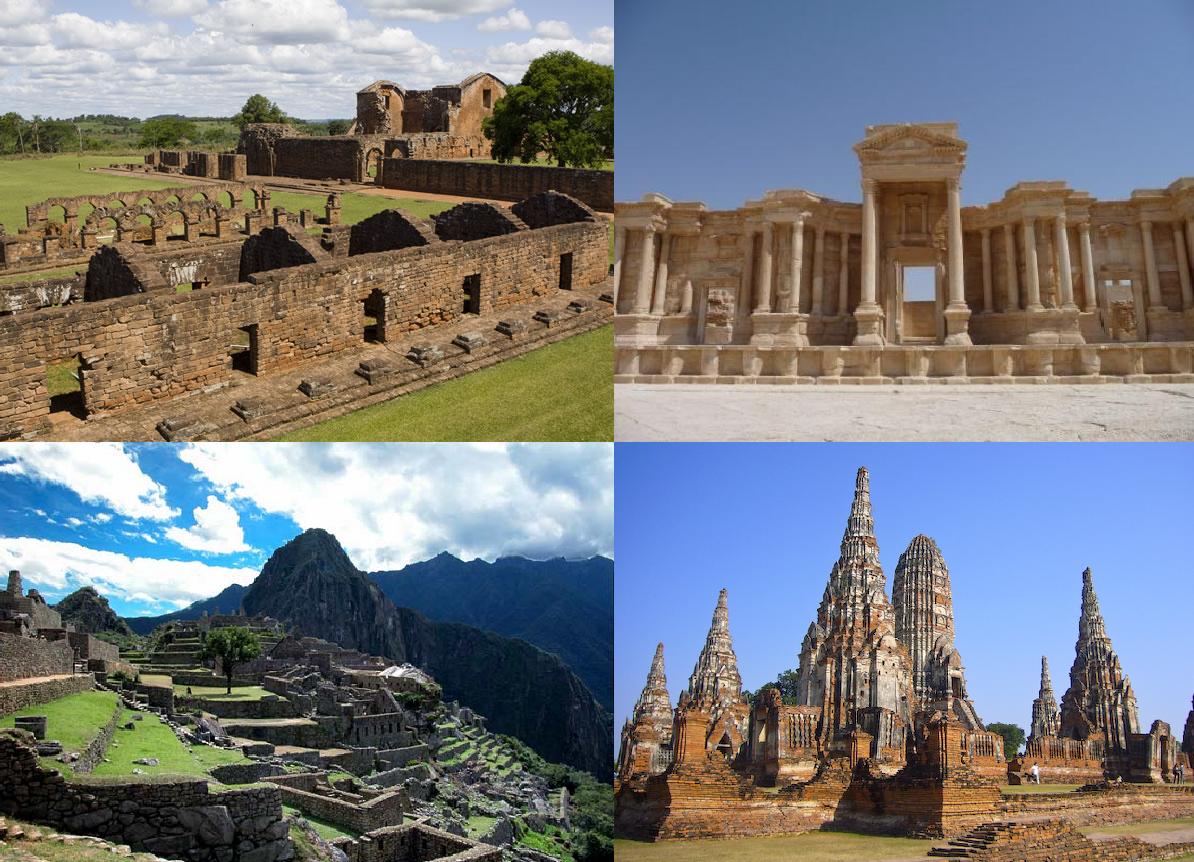 1. Machu Picchu, in Peru: The most famous and the most popular ruins of Inca civilization.It is also amongst the Seven Wonders of the World, and is one of the most popular travel destinaitons in the world.
2. Babylon, in Iraq: It is situated 90 km south of Baghdad, the Iraqi capital city.Name Babylon means "Gate of God" or "Gateway of God".
3. Palenque, in Mexico: It is one of the most important archeological Mayan sites of Mexico and Middle America.Palanque ruins date back to 226 B.C. Though, it is a smaller site compared to sites such as Tikal and Copan.
4. Ayutthaya, in Thailand: The name, Ayutthaya, means unbeatable.Ayutthaya Historical Park is situatted in Autthaya city of Thailand and is in World Heritage list of UNESCO.
5. Colosseum, in Italy: One of the most beautiful and amazing samples of the Roman architecture, and the most worldly renown, is situated in the middle of the city of Rome.It was built for gladiator fights, and people to watch them.
6. Tikal, in Guatemala: Tikal ruins is one of the greatest archeological Mayan site which belongs to Pre-Colombian era.The ruins occupies a part of Tikal National Park and is situated in today's Peten province of Guatemala.
7. Chichen Itza, in Mexico: Situated in the north of Yucatan peninsula of the Mexico, Chichen Itza was built by the Mayan.Many different and amazing architectural buildings offer an unforgettable experience to the visitors.
8. Parthenon, in Greece: It is considered as the most important piece from the Ancient Greek.Parthenon was built in 5th century B.C. It the shelter of Athena, and is also considered as symbol of  Ancient Greece and democracy of Athens.
9. Jesus and Trinidad Jesuit Ruins, in Paraguay: Located in Itapua department, in southern Paraguay.Founded by Jesuit missioners in 17th century.
10. Copan, in Honduras: Between years 400-800, this place used to be the Mayan capital city.And it is one of the greatest and most impressive Mayan sites yet discovered.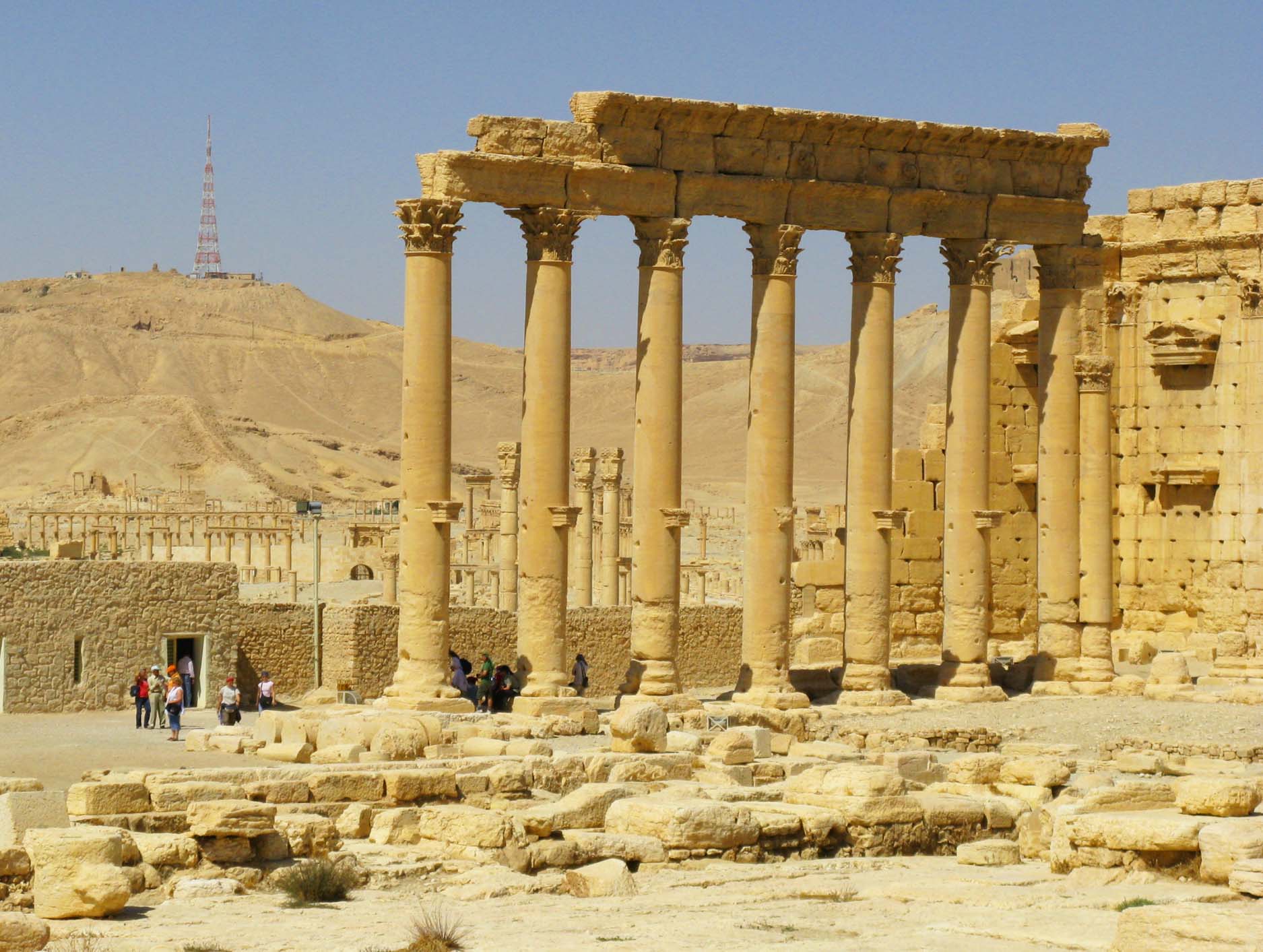 11. Palmyra, in Syria: An ancient city, 215 km northeast of Damascus, located on an oasis in Syria.It is described as "bride of the desert".