Most Detailed and Largest Honduras Map and Flag
|
Honduras; a beautiful middle American country which is popular with its beautiful beaches, gorgeous islands, amazingly beautiful nature; its historical, natural and cultural attractions for the tourists, travellers, vacationers.Also one of the most popular honeymoon destinations in the world, Honduras; here under this post, we will share the map and flag of Honduras, including two of nice tourist map for Honduras.

Honduras is in Central America, bordering Guatemala, El Salvador and Nicaragua. The capital city is Tegucigalpa.
Honduras is a democracy and a republic. The current constitution dates from 1982. At the head of state the president, who is also head of government.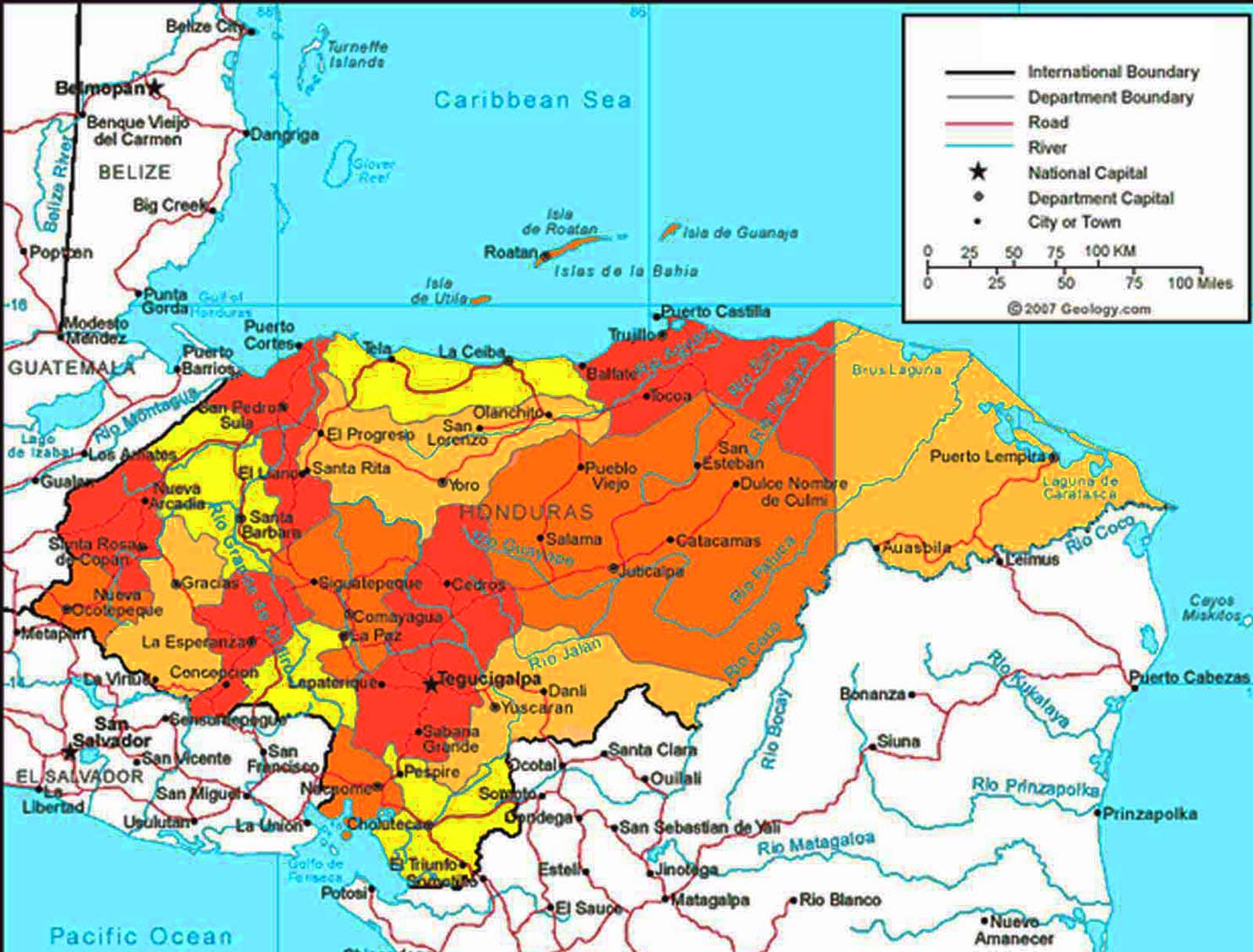 The Honduran landscape is dominated by mountains and mountain ranges. Over 76% of the land area consists of mountains and mountain ranges. The altitude varies from 300 to 2865 m, the highest summit of Cerro Las Minas.
If you intend no longer than 90 days in Honduras, as a tourist, then you do not need a visa. However, your passport should be valid for 6 months and you must be in possession of a certificate of return flight or flight to another destination, and the flight may date only up to 90 days later than your arrival date.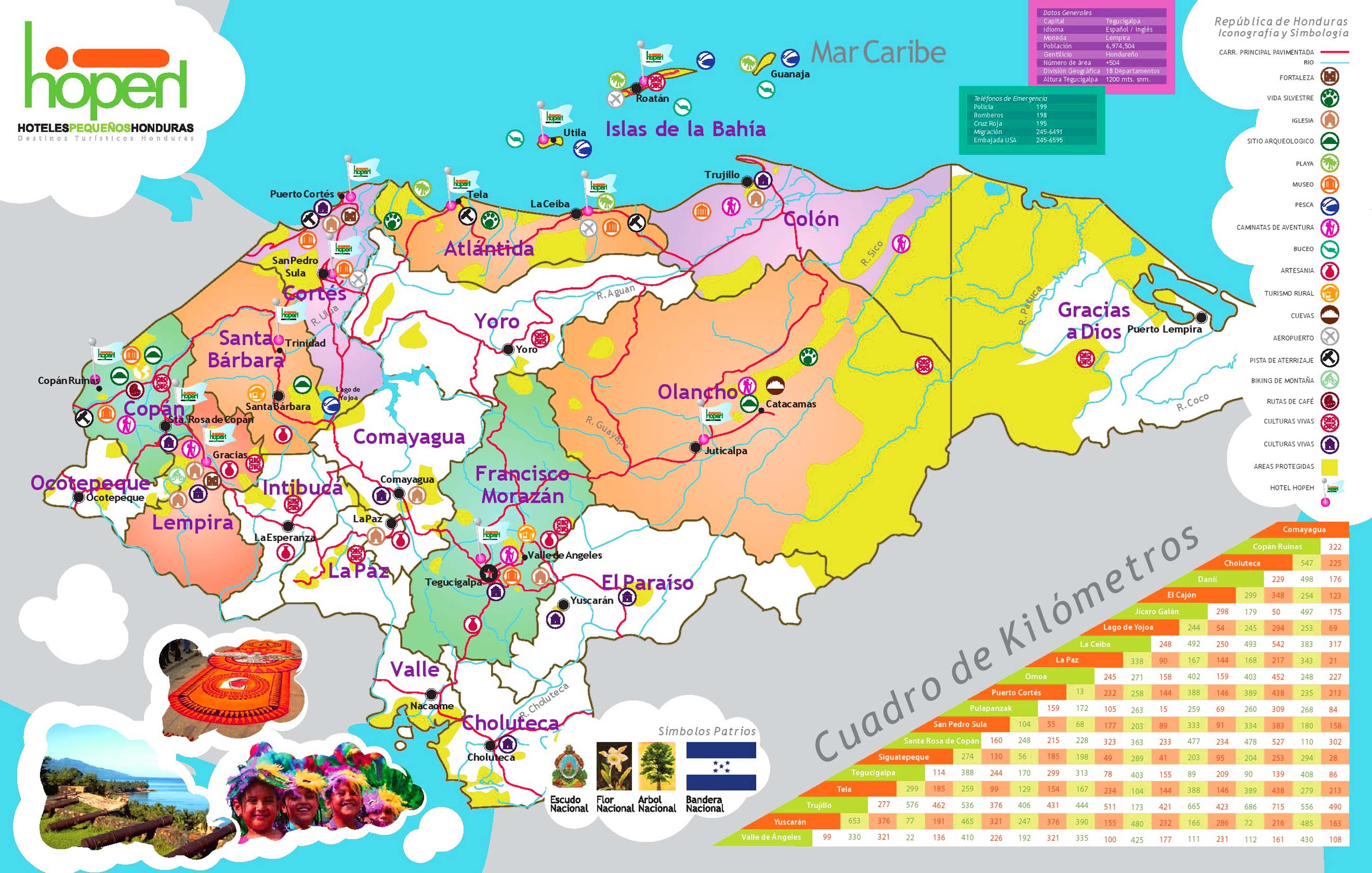 (Honduras map showing touristic locations and hotels)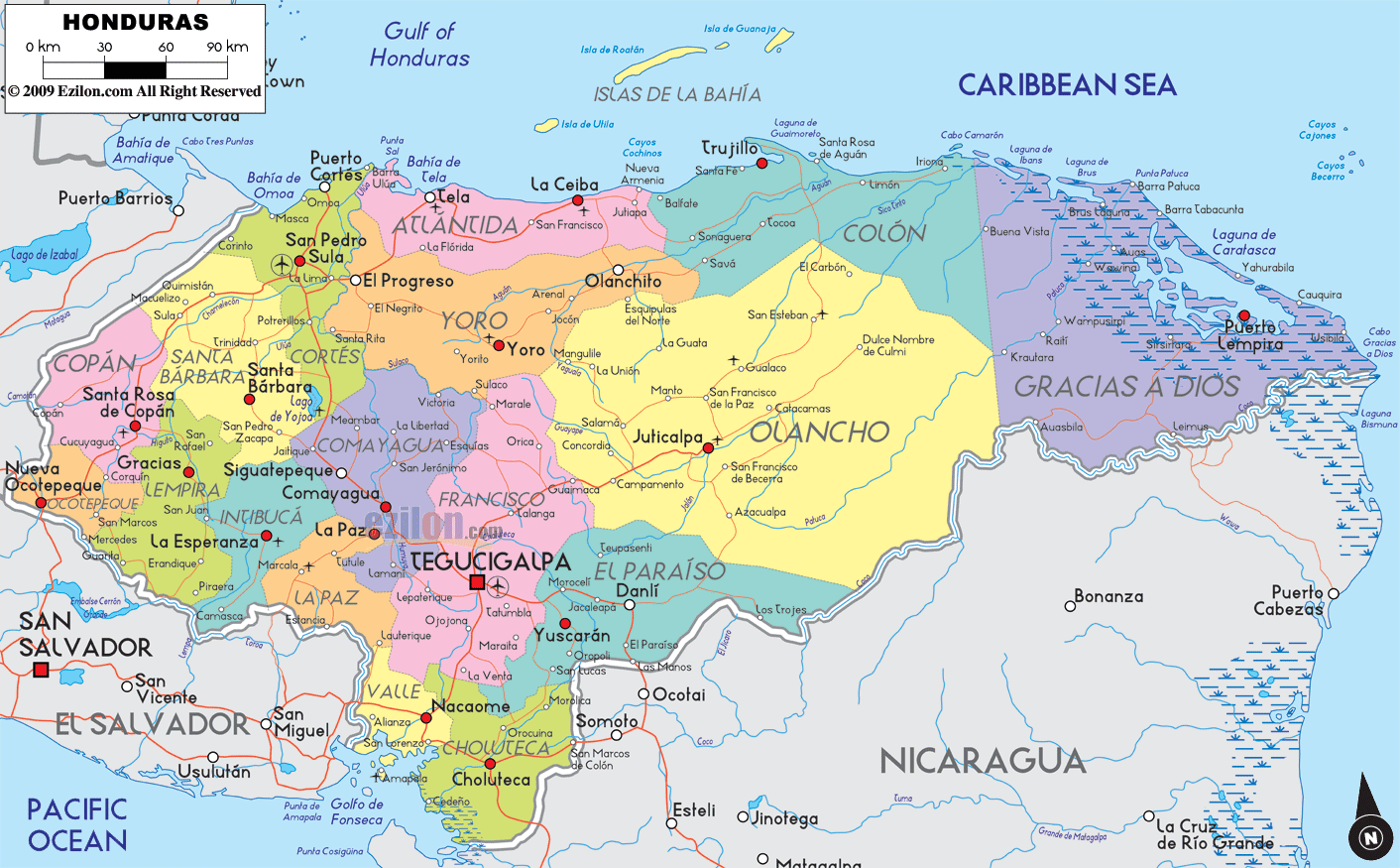 (Large size detailed political map of Honduras)
The language
The official language of Honduras is Spanish. But some Indians still speak their own language.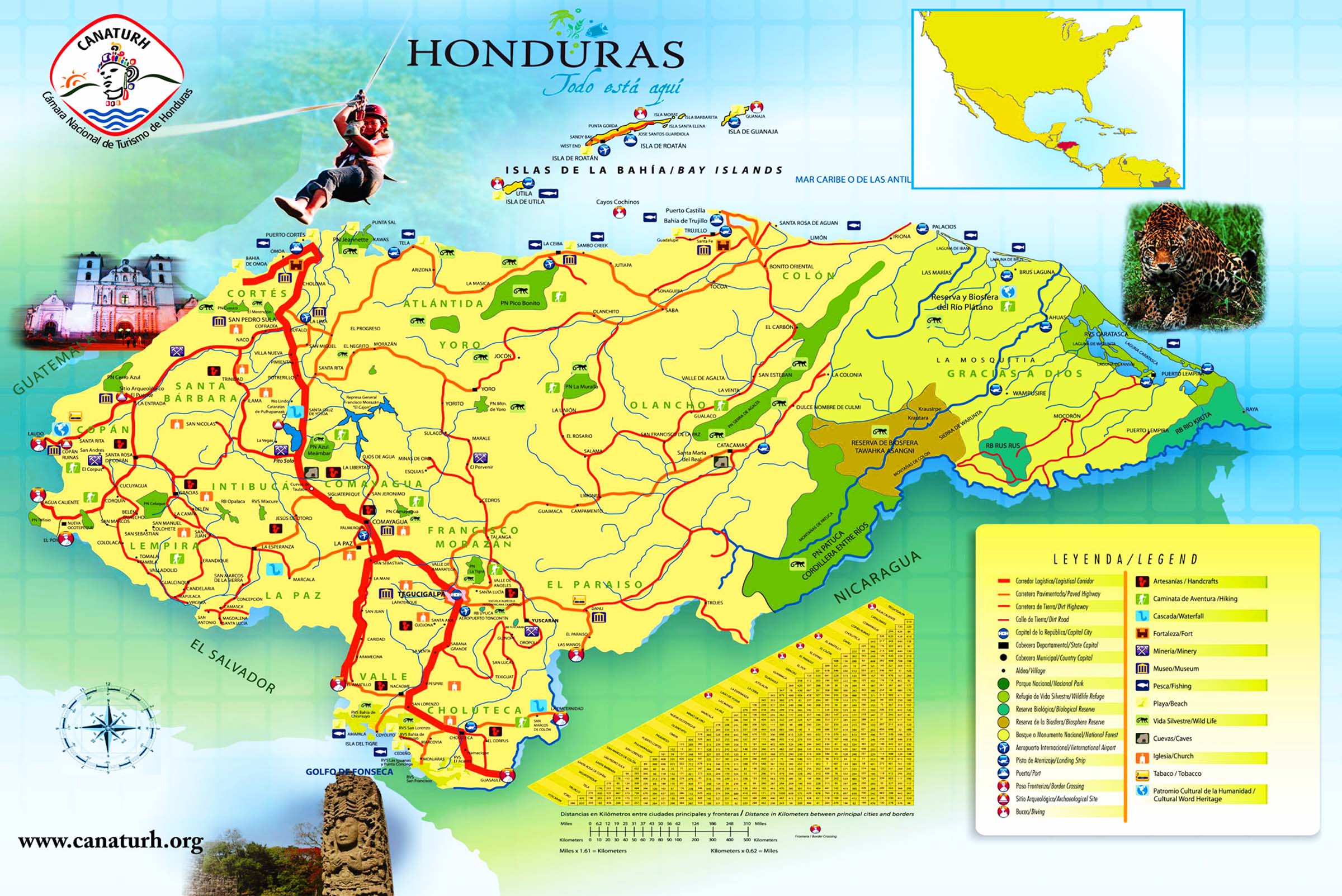 A brief  history of Honduras
Before the arrival of the Spaniards in 1502 there Indians in Honduras wounds. The most important were the Lenca tribe, which is, even today, a large proportion of the population. The Mayans lived in western Honduras, but they went perished by the arrival of the Spaniards. Columbus set foot ashore in 1502 in Trujillo.