The Most Affordable Caribbean Vacations; Curaçao Island
|
The Caribbean islands are amongst the most popular vacation destinations in the world; the natural beauties, sandy beaches, historical places, nice holiday resorts and hotels and many more that these islands could offer.Curacao island is one amongst the most popular of the Caribbean island and an affordable one as well.
Curacao, the biggest island of the Netherlands Antilles, has a wonderful year round climate that many tourists from all over the world do decide to return year after year.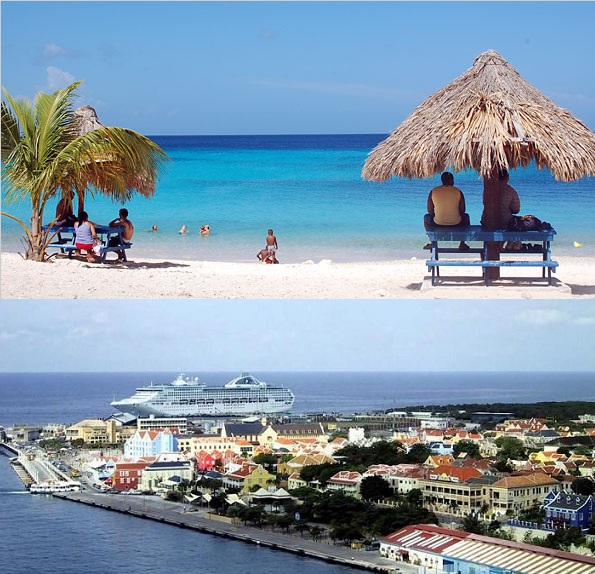 Curaçao has everything you want in a tropical vacation with a Dutch flavor to expect. Enjoy this colorful island of small beaches, hospitable people, great climate, unspoilt nature and an azure sea. Visit the beautiful resort island of Curacao Willemstad characteristic with its fascinating architecture, the pontoon bridge and a vibrant nightlife.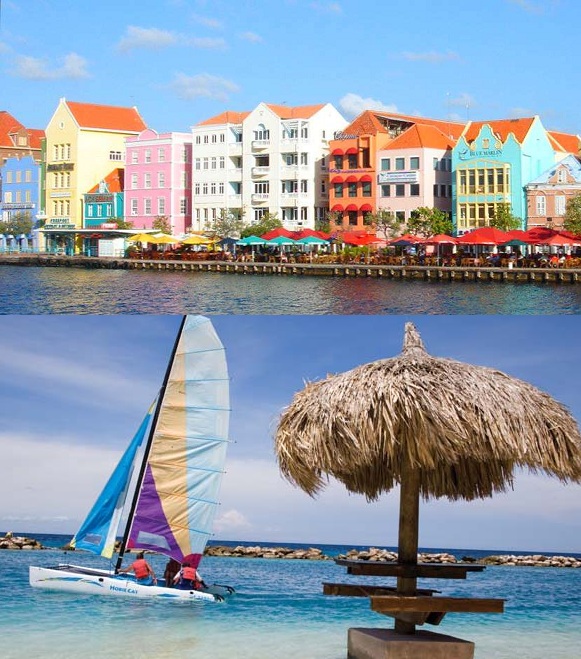 Another popular night spot is Mambo Beach, renowned for regular appearances by famous Dutch artists. Let your holiday dream come true on the always sunny Curaçao!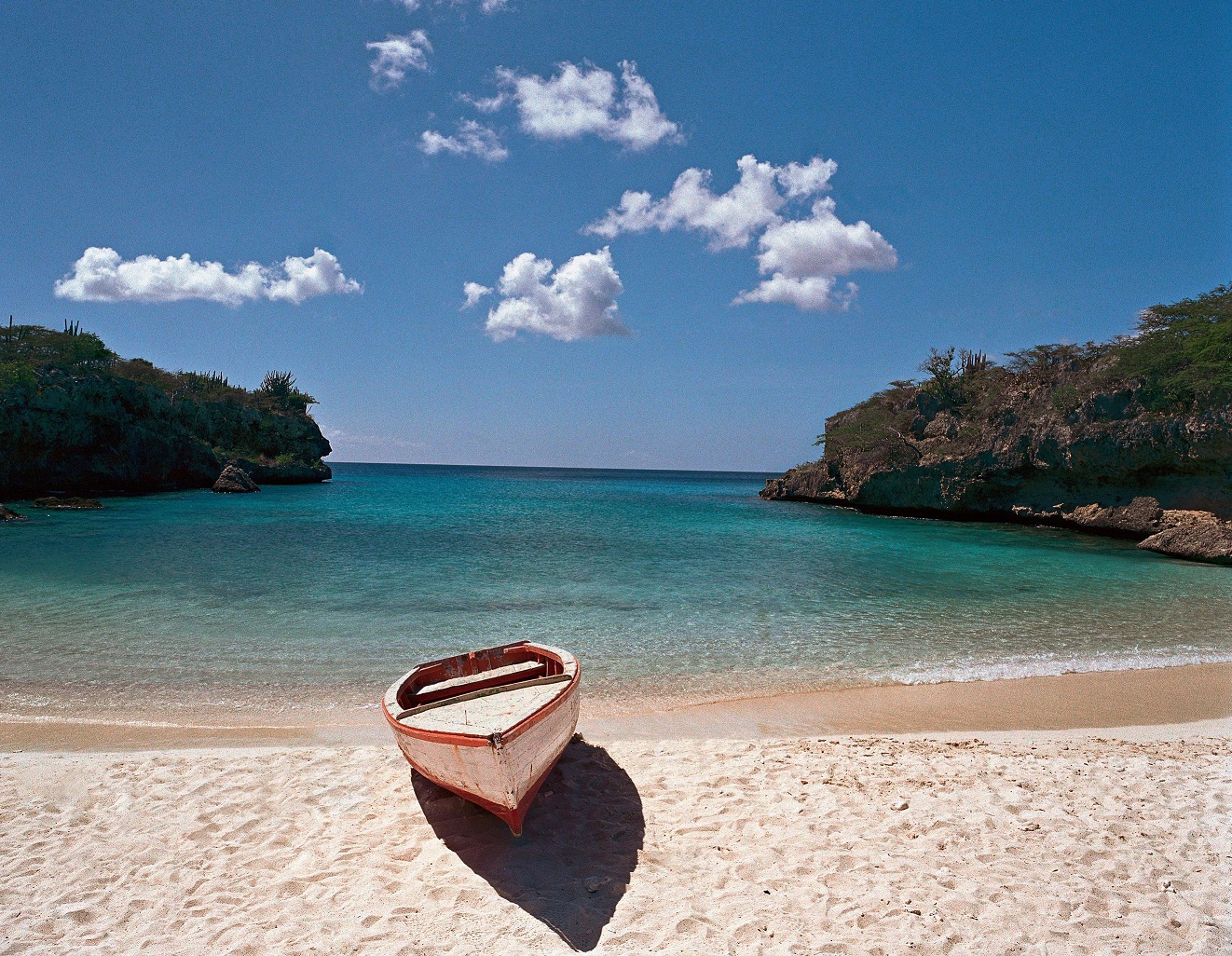 It's fine to sit on the lovely beaches ranging from white sandy beaches and tourist facilities to quiet beaches between the cliffs and hidden coves.A visit to the capital Willemstad should certainly not be beaten. Here you will find a rich history, beautifully restored and houses a mix of Dutch and tropical characteristics.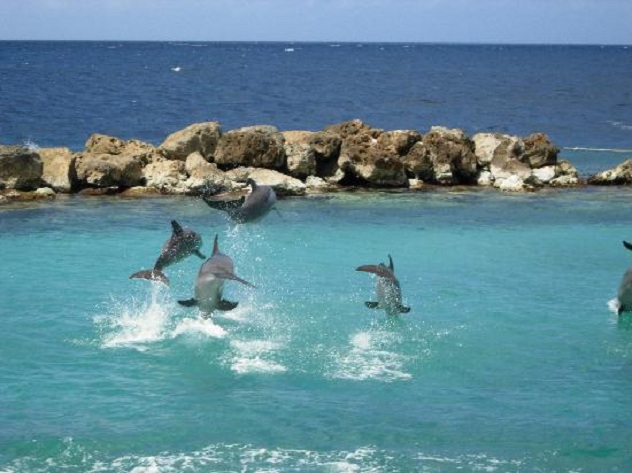 Curacao lends itself to self-explore by hire car are the attractions easily accessible and you could Christoffel Mountain, West Point and the houses on your own visits.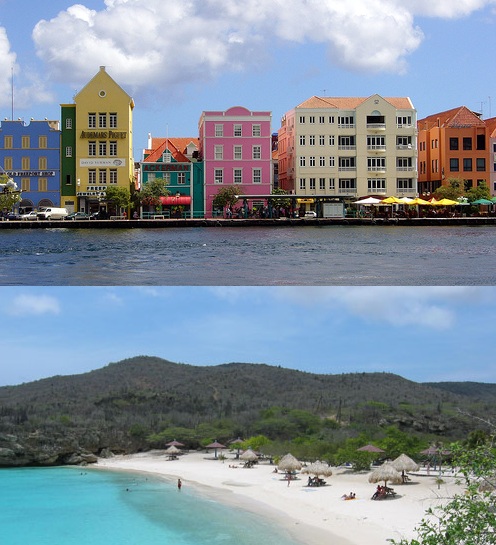 For active travelers, Curacao is an attractive destination: divers and snorkelers can admire impressive coral reefs and tropical fish and also above the water are different sports.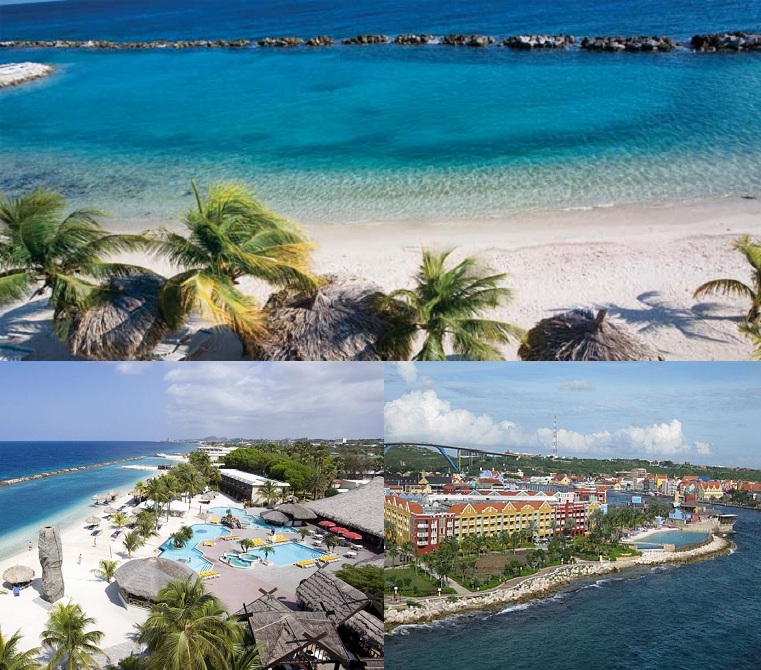 I attached three beautiful pictures of Curacao island; one from a holiday resort, one is a city view, and the upper one is a sandy beautiful beach of Curacao Island's.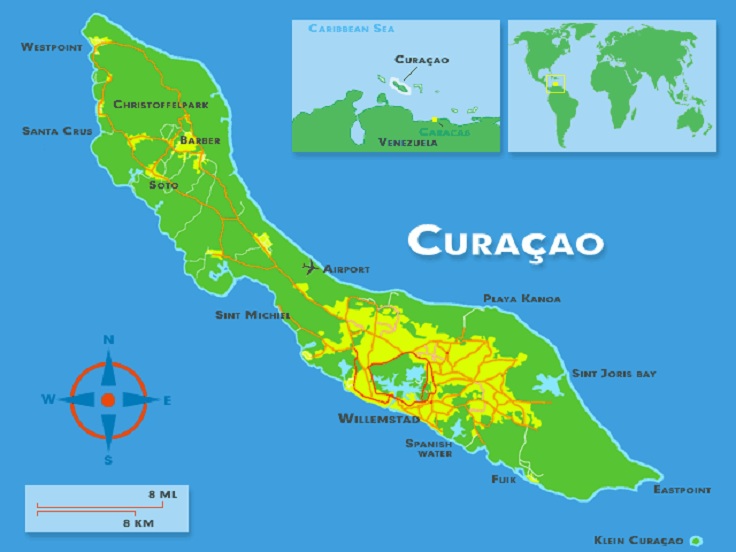 If you wonder where the Curacao island is, here is a map showing where in the Caribean the Curacao island is, and where in the world the Curacao island is; and finally a map of Curacao island itself.