How to vist Goethe Museum and House
Goethe, the great German writer, artis and the politican; the author of worldly known books such as Faust, The Sorrows of Young Werther, Wilhelm Meister's Apprenticeship; the man who impressed -and influenced- many philosopher's, such as Nietszche, Schopenhauer; many musicians such as Beethoven, Schubert; It would be impossible to understand him the best without visiting where he lived…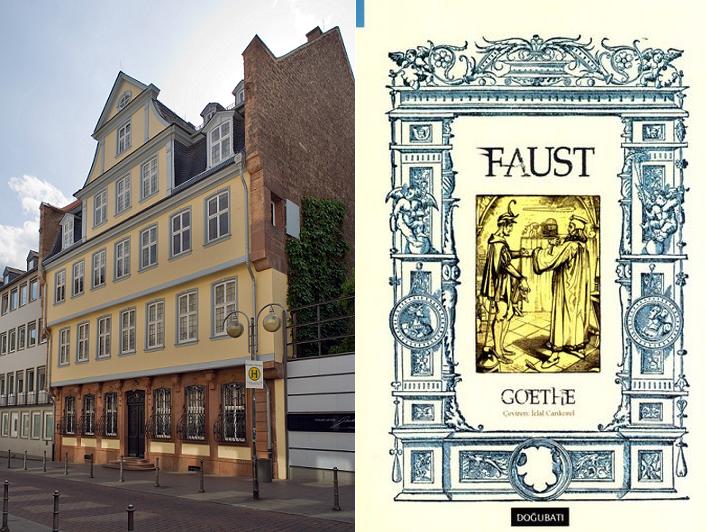 Gothe House, which is right next to Goethe Museum, is in old town of Frankfurt, Germany. This is, at the same time, the house where Goethe was born at.
Goethe himself wrote about his childhood spent here in his autobiography, describing it this way:
"On the 28th of August, 1749, at mid-day, as the clock struck twelve, I came into the world, at Frankfurt-am-Main. My horoscope was propitious: the sun stood in the sign of the Virgin, and had culminated for the day; Jupiter and Venus looked on him with a friendly eye, and Mercury not adversely; while Saturn and Mars kept themselves indifferent; the moon alone, just full, exerted the power of her reflection all the more, as she had then reached her planetary hour.

She opposed herself, therefore, to my birth, which could not be accomplished until this hour was passed."
The house was destroyed during Allied bombing in year 1944; the house was restored afterwards, and a delicate work was achieved to do it as closely as possible to its original state.
It is amongst the must see places in Frankfurt. Especially for those who would like to understand Goethe, this place is a necessity to visit; a great tip for "How to understand Goethe?".
About The Author
Hasan
Trip & Travel Advisor; Voyager!