Most Popular Museums of Marseille
Musée dela Marineet de l'Economie
The museum is housed in maritime economy and the exhibition of Marseille. This building was in the period 1854 – 1860 built. The Musée dela Marineet de l'Economie located near the Musée dela Mode.
Musée dela Vieille Charité
(See also Hospice dela Vieille Charite) in Hospice dela Vieille Charitéis found Musée dela Vieille Charite, which consists of two museums. First Musée d'eh Mediterranean Archaeology: Here we include the 'classic collection' These objects exhibit of ancient civilizations (Greece, Rome, Middle East). There is also an 'Egyptian collection, this collection is from the collection in the Louvre, the largest in France and employs over 2000 objects. These objects all have to do with ancient Egypt and dating from 3100 BC to 300 AD. Besides the classical and the Egyptian collection, houses Musée d'Mediterranean Archaeology enne also a 'proto history collection, which consists of regional sites.
The second museum we Musee dela Vielle Charitéencounter is the Musée d'Arts africans, americans his ocean Parisiens et. This museum is a bit spooky ritual objects from its collection. The museum provides an insight into the interesting and sometimes macabre culture of ancient tribes from West Africa, Oceania and America.
Musée Cantini
This museum has a permanent collection of 17th and 18th century ceramics from Provence. There are also temporary exhibitions that can vary widely and a collection of works from the 21st century. The museum is housed in the 17th century 'hôtel de la du Cap Company "which by the last owner (Sculptor Cantini) to the city of Marseille is omitted.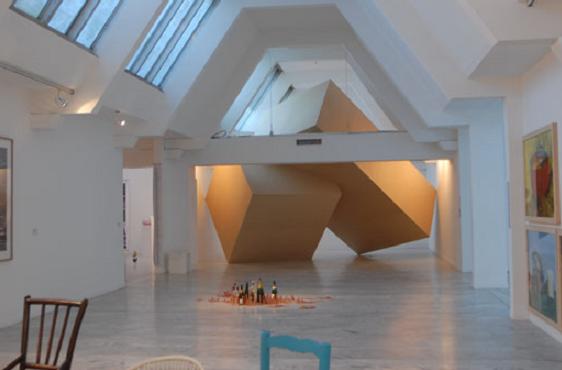 Musée d'Art Contemporain
Art from the 60s until today can be seen at Musée d'Art Contemporain. It can include work to admire Andy Warhol and Christo, but also some more local artists such as coming from Nice realists Ben and Small and Marseillais Cesar.
Musée dela Mode
The fashion museum is located in Espace Mode Méditerranée near Vieux Port. The museum has an impressive collection of clothing from 1930 and shall inform about 2000 pieces on display. You will find designs including Chanel, Gaultier, Dior, Yves St-Laurent and even Alexander McQueen. For the fashion lover an absolute must.
Musée des Docks Romain
Then after WWII, parts of Marseille had to be rebuilt, they stumbled on the remains from Roman times. Roman docks and many pots and utensils appeared. These cases are found in the Musée des Docks Romain as a model and maps on how to Marseille in Roman times, as expected, looked like.
Musée du Vieux Marseille
This museum displays several (art) objects from the 18th and 19th centuries that something to do with Marseille. One can find ancient tarot cards besides his paintings, furniture and clothing from that era. The museum is housed in the Maison Diamantée, which in 1570 was built for a wealthy merchant. This building is next to the beautiful ceiling is also a beautiful staircase in the Renaissance style.
Musee Grobet-Labadie
This Museum is located next to the Palais Longchamp and houses a collection of carpets, instruments and paintings. This collection is gathered together by a couple named Grobet-Labadie.