Vacation in Indenosia; In Brief
|
Indonesia in brief
The land of rice fields, white and black beaches and numerous species: Indonesia. Formerly a colony of the Netherlands, but now the land which has 17,000 islands, many years independently. Half of these islands is inhabited by the friendly and hospitable residents, which also can prepare delicious meals.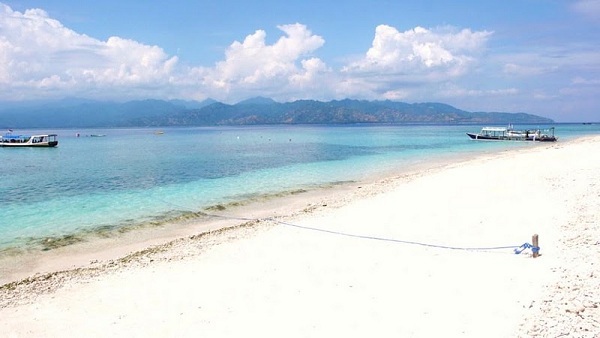 Indonesia is an archipelago in Southeast Asia and the country as a whole fifty times larger than our own country rain. The largest and most famous islands are Bali, Java, Sumatra and Sulawesi. In the bustling capital Jakarta has a great atmosphere throughout the year. The temperature is always between 25 and 30 degrees.
Unfortunately for the tourists, the country has a rainy season from November to April. Fortunately for the inhabitants to grow crops or as charcoal. Nature in the beautiful and diverse country, with its rain forests, rice fields and sometimes even active volcanoes.
Fancy a varied holiday? Indonesia is the country for an active trip through the mountains and the rainforest to look for pythons, parrots and mischievous monkeys. The underwater world is also full of surprises. Go diving among the colorful fish and rays or watch an impressive sunken ship. Rather a bit of cultural activities? The world famous Borobudur is a magnificent Buddhist temple in central Java. Enough of all activities? Then enjoy a relaxing day at the special black beach in Lovina Beach in Bali!