Madagascar; Top Best Indian Ocean Islands
|
Madagascar at a glance
Madagascar is an island country east of the mainland of the African continent, separated by the Mozambique Strait. It is the fourth largest island in the world, after Greenland, New Guinea and Borneo.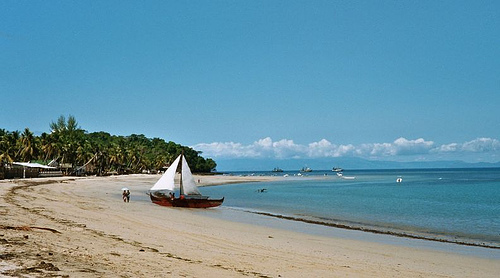 Animal lovers will make their eyes look. The group is best known animals, lemurs, a group of prosimians occur only in Madagascar. The Madagaskardaggekko's, the comet tail moth and the fossa or fretkat (the largest native predator), only here. Madagascar's national tree, the baobab tree and the passengers. A famous tree from Madagascar worldwide in the tropics is planted, the flamboyant.
The capital of Madagascar is Antananarivo, also called Tana. What you certainly must have seen the zoo of Antananarivo. Here you'll find a museum with stuffed animals and fossils of extinct indigenous native animals and the zoo itself. The animals that occur only in Madagascar can be seen here.
Madagascar's largest park is the Masoala National Park. Since 2007, this on the UNESCO World Heritage List. It is one of the last places where sea and forest come into contact with each other. You'll find beautiful scenery and numerous species. There are approximately 80,000 people around the park. Special: in the zoo of Zurich in Switzerland is a large piece of a conservatory Masoalaregenwoud reconstructed.
But you can do a lot more experience during your holiday Madagascar. Visit the market in the town of Toliara, where you be if you water sports or a day of sun, sea and sand to enjoy the popular beach resort Mananjary. Something for everyone!