A Great Vacation in Chania, Greece
|
Great enjoyment in Chania
Chania, according to many the most beautiful city of Crete. Ancient buildings, parks and squares adorn the authentic city. It is characterized by endless beaches and impressive gorges. And: You can go sit in the olive and orange groves.
Accessibility
The city is about 160 km west of Heraklion on the north coast of the island. By bus from all places it is easy and cheap to reach. You can also rent a car or a fair price for a taxi.
In contact with the past
Both in the old town and the port can find influences of the Turks and Venetians. Breathtaking walks can be made through areas of archaeological finds and the mountainous interior with many antiquities such as monasteries and castles. Do not forget the Venetian lighthouse at the harbor to visit. There you will find many cafes and restaurants where you can take lessons thirst and tasty food.
Climate
June, July and August are the hottest months with an average temperature of 28 degrees. In the spring and autumn it is fairly soft and warm with little rain. Winter is quite cold, but no frost. The White Mountains are known from early November until late May snow.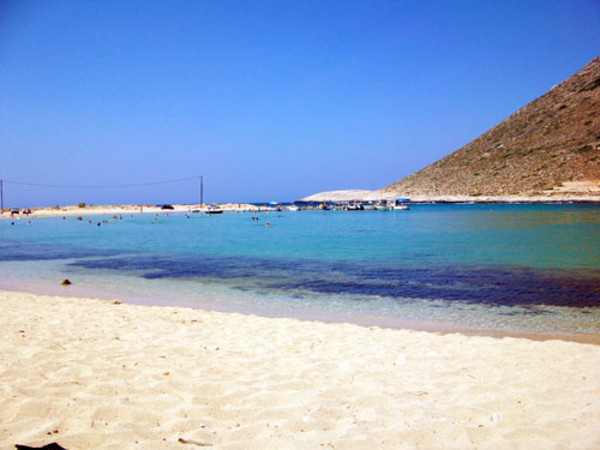 Accommodations
Chania offers different types of accommodation for every budget. From five star hotels to campsites and from apartments to villas. It is also possible to rent rooms per day.
No time to get bored
Chania is anything but boring and for each audience plenty to offer, especially in summer. From early morning you're welcome at the beach to rest or enjoy lounging in the bars.
The shopping streets are ideal for super shopping and here are safe banks with cash machines available. Visit the beautiful addition to jewelers, art galleries, bookstores and wine shops. In the supermarkets are both local and foreign products available. There is also a wide range of fashionable clothing boutiques and cozy. Mind you, during the noon hours the shops are closed.
Shopping Hours: Mon-Sat 09.00-14.00 pm, Tue / Thu / Fri 17.30-21.00 hours
Besides the various stores you can stroll along pleasant rural markets where you can buy delicious fresh food like fruits, vegetables and fish.
After sunset
At night you cozy steps cafes and beer houses or something tasty food in many restaurants. Around midnight on the lively nightlife in trendy clubs and discos, as the Privilege Club and Xtreme. For real binge drinkers are tropical beach parties where you can dance till dawn. Cosy cocktail bars are santan and Pasodia. For a relaxed evening, there is the possibility to enjoy a movie deal in the cinema or a gamble in one of the many arcades.
Hospitality
The inhabitants of Chania are known for their hospitality. Invite yourself to listen to stories and myths about the country and party at festivals. Move to the healthy Cretan during meals, she claimed to prolong the life of the people. The Cretans eat what their country offers them, such as fruit, wild vegetables, horticultural products and bread. It prepares the food for local herbs, honey or grape syrup.