Top Best Vacation Spots in Spain; Ibiza Island
|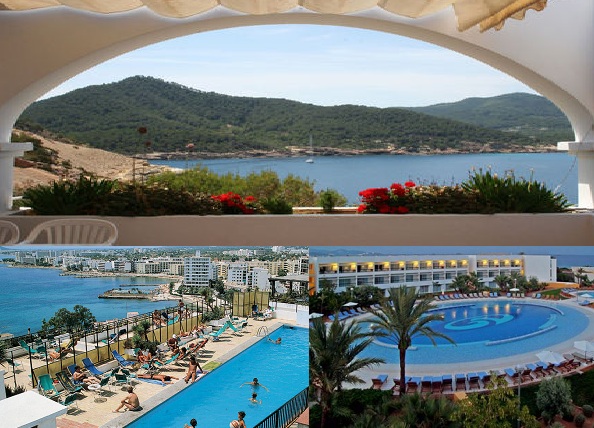 Ibiza – One Of The Most Popular Vacation Areas In Spain
Ibiza is also one of the islands belonging to the archipelago of the Balaeren Spain. Located in the Mediterranean, this island is a popular holiday destination for many young people. The island has a number of major cities such as Ibiza Town and Sant Antoni de Portmany who is also known for their nightlife.
This island is the westernmost island of the group and is therefore closest to Spain. A lot is unknown about the geschienis of the island except that for 1235 by James I (Jaume I) was conquered for Spain and since then it's pretty much always been in Spanish hands. On the island of Majorca and Menorca are the east is much more to see and experience and yet they are not as popular as Ibiza island itself.
The special feature of the city is the core of a World Heritage Site by UNESCO. The key is not just an attraction in itself but is also historic. This gives the island has an important role in the world. Also tourism, and especially the nightlife, is an important economic factor for the whole island. Nearly half the population of the island lives in the capital, Ibiza.
Ibiza – the Facts
The island is located in the Mediterranean Sea and is the westernmost island of the archipelago Balaeren which belong to Spain. The island has an area of ​​approximately 575 square kilometers and has about 106,000 inhabitants in the 2005 census. The island has a total of five towns namely; Ibiza Town, Sant Antoni de Portmany, Sant Joan de Labritja, Sant Josep de sa Talaia and Santa Eulalia del Rio. Like all the other islands of the Balaeren is again particularly Catalan and Spanish are spoken as well as common languages ​​including English, German and Dutch would sometimes occur. The inhabitants of the island have made it quite private due to the many tourists who come.
Ibiza vacation for tourists
If you are planning a vacation to this Spanish island than it is advisable that you bear in mind that in particular young people to pull this island notorious for its nightlife. Celebrations are often early in the morning and it really takes to relax and Siesta's. Furthermore, the large cities to offer to the tourists. There are many shops and shopping centers where you can enjoy many hours. All in all, there are enough reasons to plan a vacation to Ibiza.