Universal Studios, Orlando's Adventure Islands
|
Universal Studios, in Orlando, Florida, one of the most popular amusement parks of Florida, having two main entertaining attractions that both elderly and young kids will love.The main two attractions, so called, Universal Studios Florida and Island of Adventure, having their specific entertainments are to offer you two amusement parks at once.A wonderful place for a getaway together with your family and/or friend groups.
Universal Studios Florida is the center of attractions containing behind-the-scenes displays and movie-based rides as its main character of entertainment.This section of the amusement park has more than 40 rides, attractions and shows.One of the most popular cartoon characters in the world, Shrek, is here through 4-D technology.And the technologically advanced, Revenge of Mummy, which welcomes the visitors through Egyptian tombs on a thrill ride.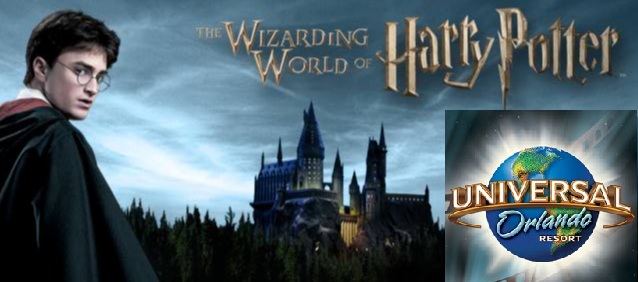 Island of Adventure is the center of attractions containing a theme park based on cartoon characters, that offers full of fun play areas and thrill rides.This section is a paradise-like place especially for school-age kids and older.Having 3-D effects action and mind-blowing Amazing Adventures of Spiderman, with full of surprises; The Incredible Hulk coaster that goes as fast as 40 miles per hour; Seuss landing, based on the popular Dr. Seuss books; Cat in the Hat; the Zoo; and many more attractions, this section is also a home of thrill, adventure, fun, adrenalin, excitement.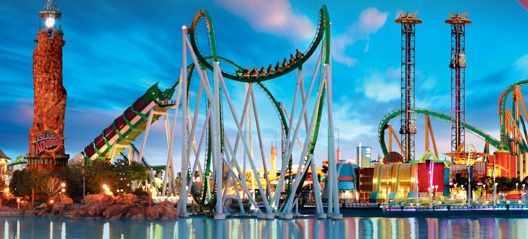 The Newest rides of this places, in addition, are the Harry Potter and the Forbidden Journey, Hollywood Rip Ride Rockit, The Simpsons Ride.Pay for one and get two amusement parks at once, here, in Universal Studios and Island of Adventure, Orlando, Florida.