Seaside Heights, New Jersey, Amusement Park On Beach
|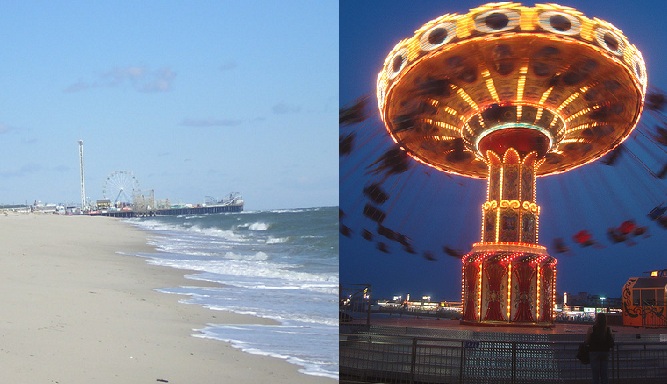 Beaches and the amusement parks are the most popular summer activities all over the world; Seaside Heights, New Jersey, combines these two most popular summer activities together at one place.It is where you find the fun of a great amusement park and wonderful beach at one place, at the same time.Seaside Heights, in Long Beach Island, New Jersey, brings a dream like idea into life.
Having the mile-long boardwalk and amusement parks at both ends of the boardwalk, which also extends from the north of the heaights to the south of State Park Beach, is one of the major tourist destinations of New Jersey.Not only beach and the amusement parks but along the board walk you will have many extra attractions such as seafood restaurants, arcades, snack stands, shops etc.Your kids will love tasting the cotton candies on the boardwalk.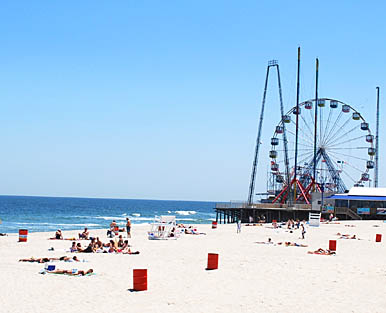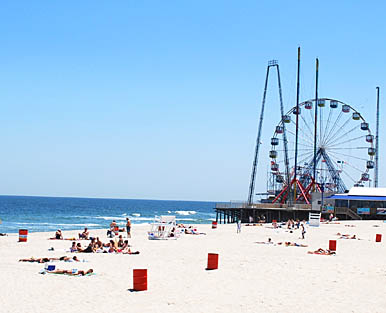 The beach here is also a very famous place for the surfers.People from all over New Jersey and even from other states and countries -international tourists- choose this place also for swimming, sunbathing, plays on the sand, besides its wonderful waves for surfing.
All of the beaches here are open to public and having lifeguards around.There are rental cottages, hotels, bed-and-breakfast place; a nice variety of accommodation for those who plan  to stay here more than a day.