Brand New Paradise, Sesame Place Theme Park, PA
|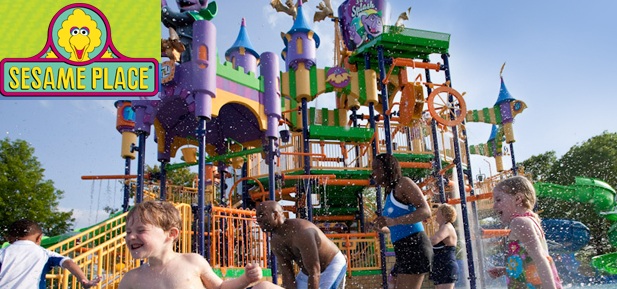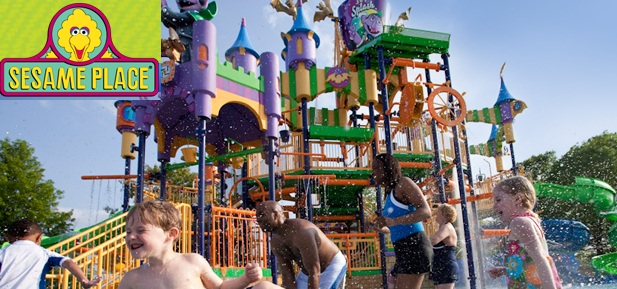 Sesame Street, the still alive legendary T.V show; Cookie Monster, Elmo, Big Bird, Abby Cadabby and many more sweet, exciting, dreamy characters of Sesame Street… Sesame Place Theme Park is decisive to keep the legendary characters of award winning PBS show alive within their brand new paradise of fun, joy excitement in Langhorne PA, USA.
The theme park based on the famous TV show features lots of attractions including rides, water attractions, parades, stage shows and full of opportunities to meet the characters of award winning Sesame Street show; Elmo, Snuffleupagus, Muppets, Big Bird, Cookie Monster and many more.You will even have chance to reserve dinners with these characters, something your kids will absolutely love and won't be able to resist eating…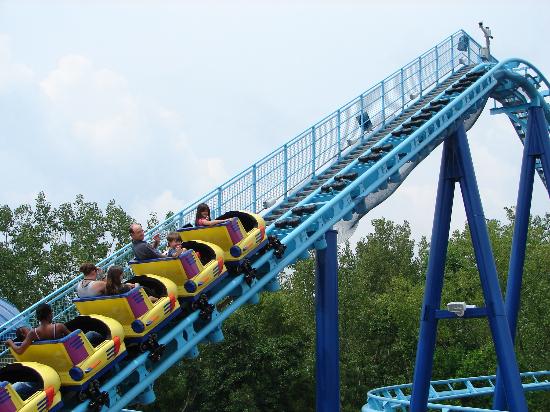 Fountains, splash pools, mazes, and waterslides in Ernie's Waterworks; an exciting float along the 1000 feet waterway at Big Bird's Rambling River; Sesame Street cast in a stage show such as Big Bird's Beach Party; a delightful stroll in Sesame Neighborhood; chances to meet some of the Sesame Street Characters in their homes; these are just several amongst all the fun places of Sesame Place Theme Park.
An absolute family-friendly place which has attractions both for the younger children and the parents.Also a great opportunity for the parents who revive their childhood memories in such a delightful way.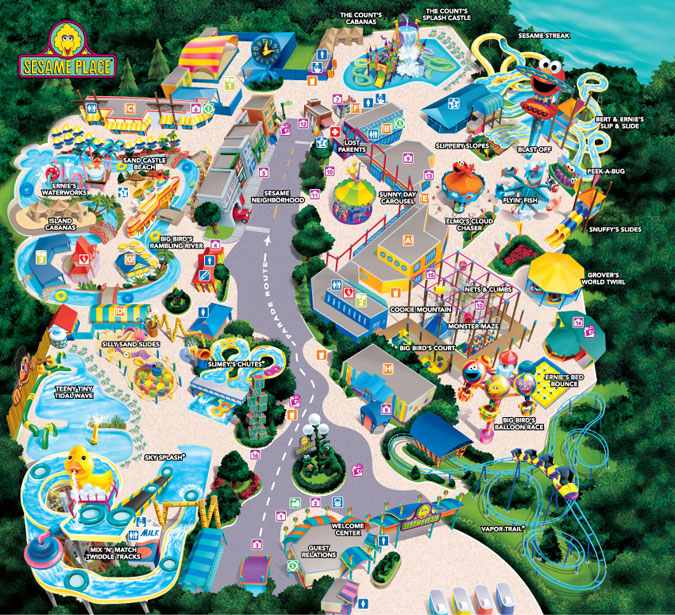 Click To Download a larger-size map of Sesame Place.