Tikal, Visit The Greatest Mayan City Ruins in Guatemala
|
Tikal is one of the largest Mayan city ruins that has discovered.One of the most popular, most visited ancient cities in the world; and one of the greatest to Pre-Colombian Mayan civilization urban sites.It is located in northern Guatemala, and the nearest large modern settlements are the ones about 64 km southwest of Tikal ruins; Floras and Satna Elena.The ruins are a part of Tikal National Park and is under the UNESCO World Heritage list.
Tikal is not the only Mayan city in the region, even though it is the greatest one in Guatemala and is one of the largest Mayan ruins in the world.Some of the other Mayan cities around Tikal are Yaxha (northwest), Uaxactun (south), Calakmul (southeast), Caracol (northwest) -Caracol is in Belize, by the way, not in Guatemala-.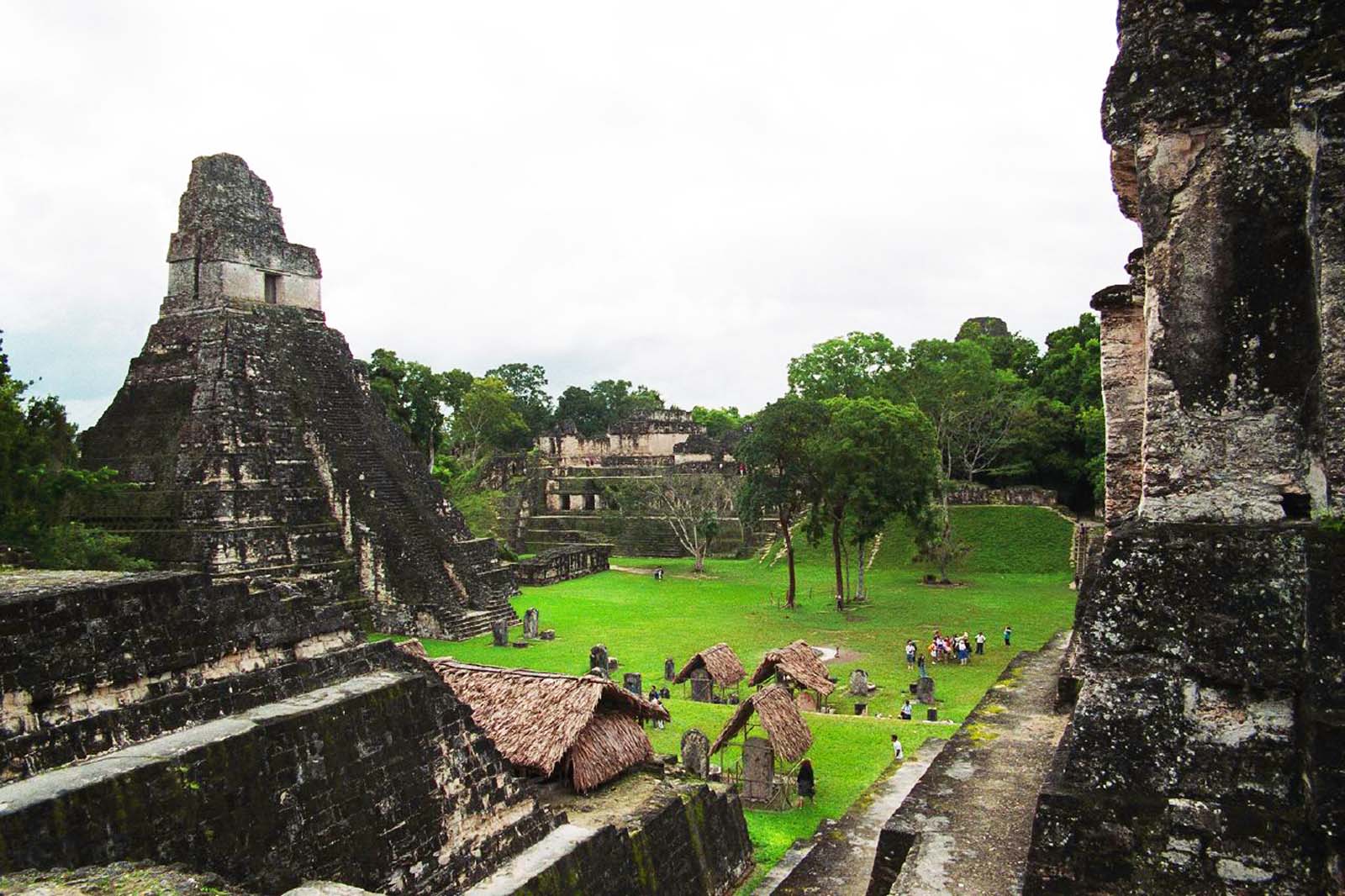 This is place is one of the most mysterious ancient city ruins in the world; and is a must see place for those who are interested in Mayan Civilization.I guess, the greates rival of this ruins might be the Copan ruins in Honduras.According to some, Copan is even a better place to see.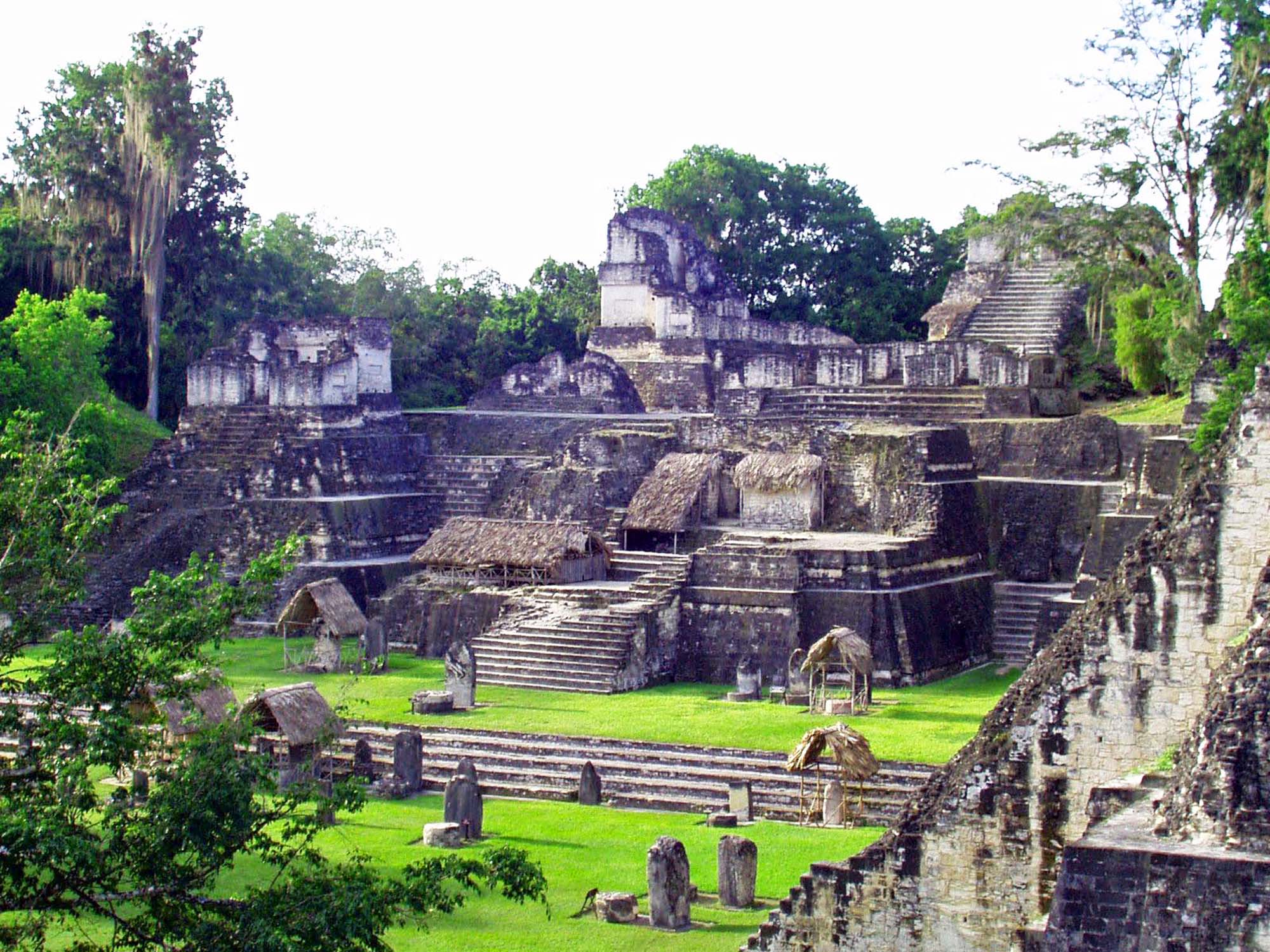 During the period of 900-300 B.C., Tikal was a small village; during the time between 300 B.C and 100 A.D, after the great pyramid and temples being built, it has become a very important center for ceremonies.Great palaces, areas, pyramids etc. was built during the classical era.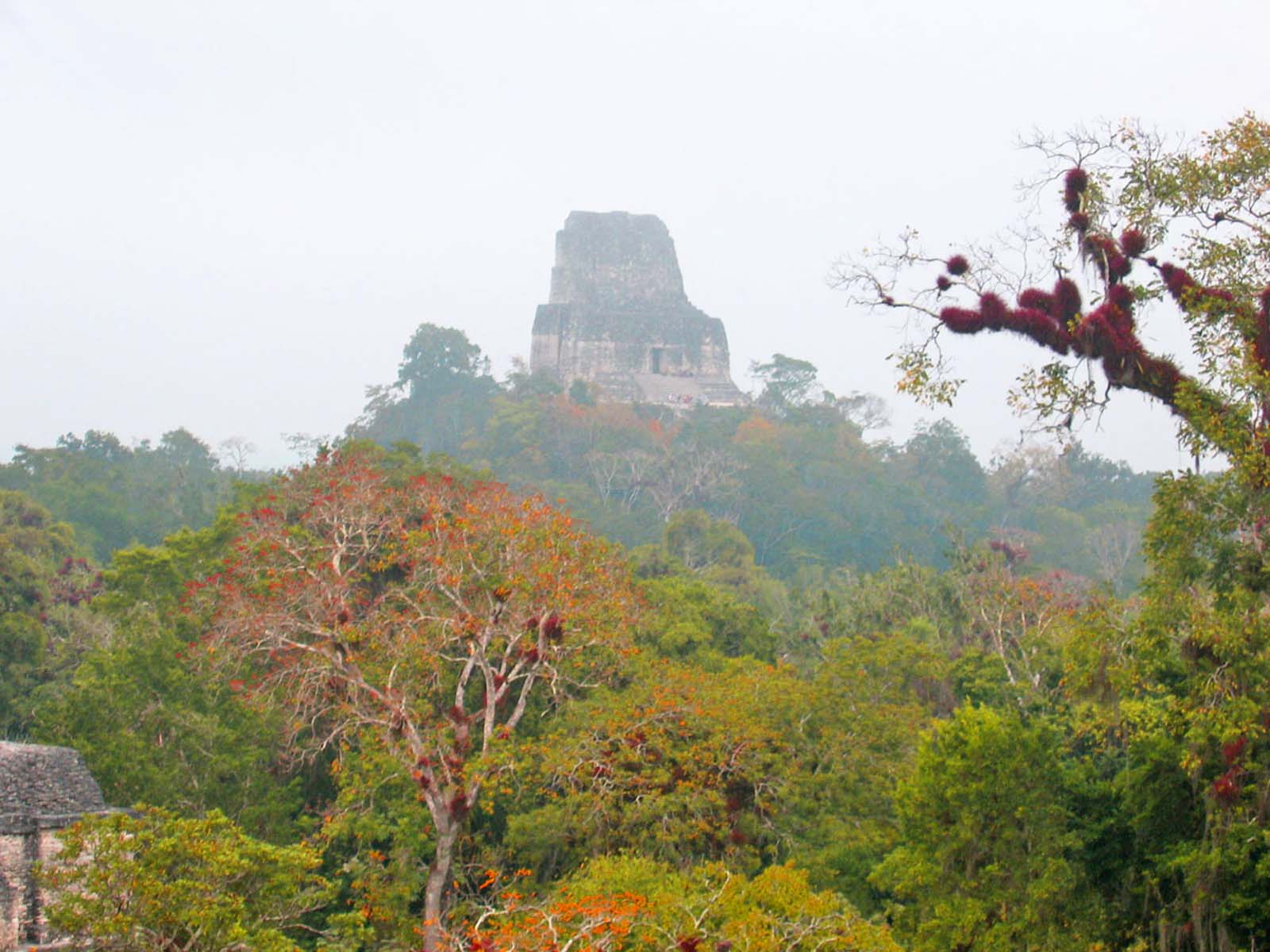 According the visitors, one should be there before the sun rise and watch the fantastic sun rise over there; and also to witness the nature awakening for a new day, along with the birds chirping, howler monkey's howling.Watching the sunrise over the top of temple; an unforgettable experience.