Big Size Detailed Greece Map and Flag
A holiday in Greece is an unforgettable experience from many aspects. Few regions in the world have such an identity as this hot country. It has a beautiful interior and more than a thousand islands with impressive cultural highlights. Islands like Corfu, Kos and Crete are a must for any holiday lover. Whether you come for a lot of sun, beautiful resorts and hotels or explore the nature and culture, Greece has it all!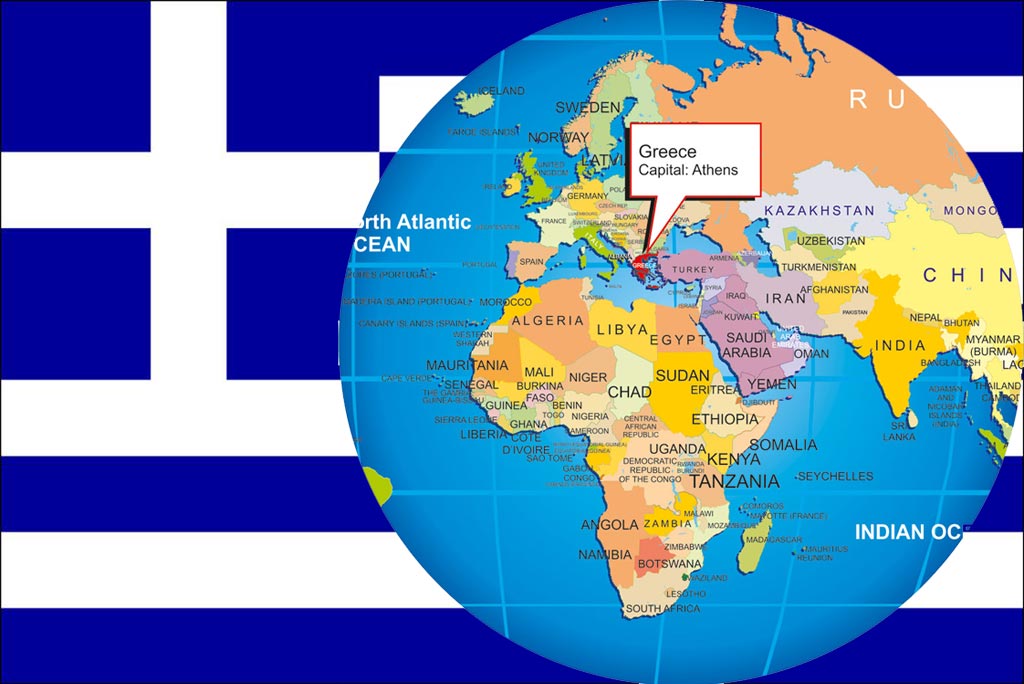 A vacation on Greek Islands
The possibilities for a holiday on one of the islands in Greece are almost unlimited. A holiday to the Greek islands means breathtaking culture, entertainment options and endless beaches. Each island has its own charm, whether you opt for Crete, Kos, Rhodes, Corfu, Lefkas or maybe the beautiful Samos? The choice for a wonderful vacation to an island that suits you in Greece so great.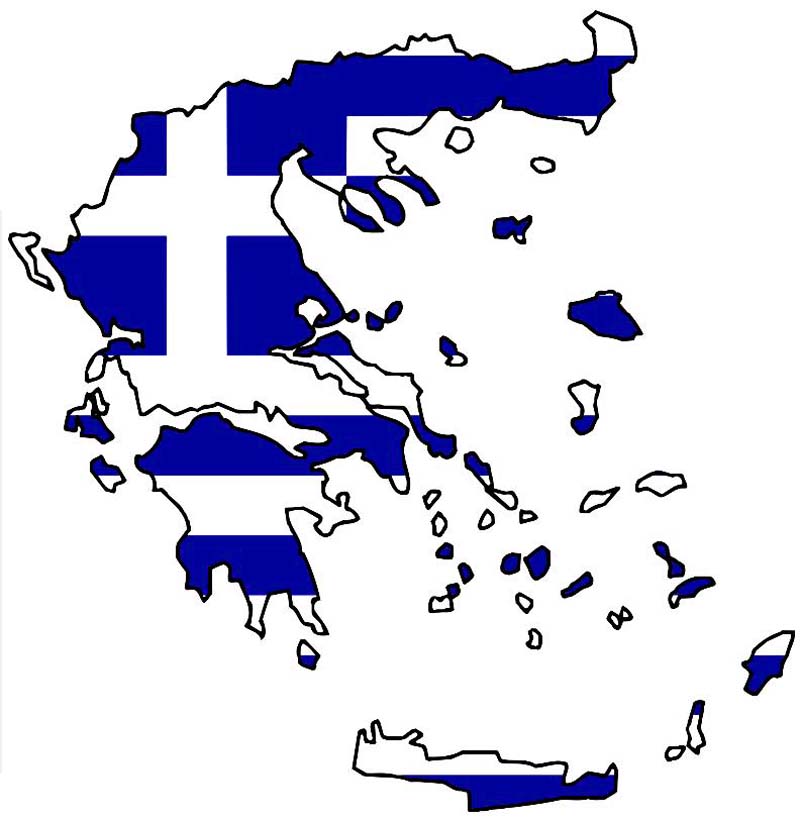 (Greek flag over map of Greece)
(Greece flag button and badge)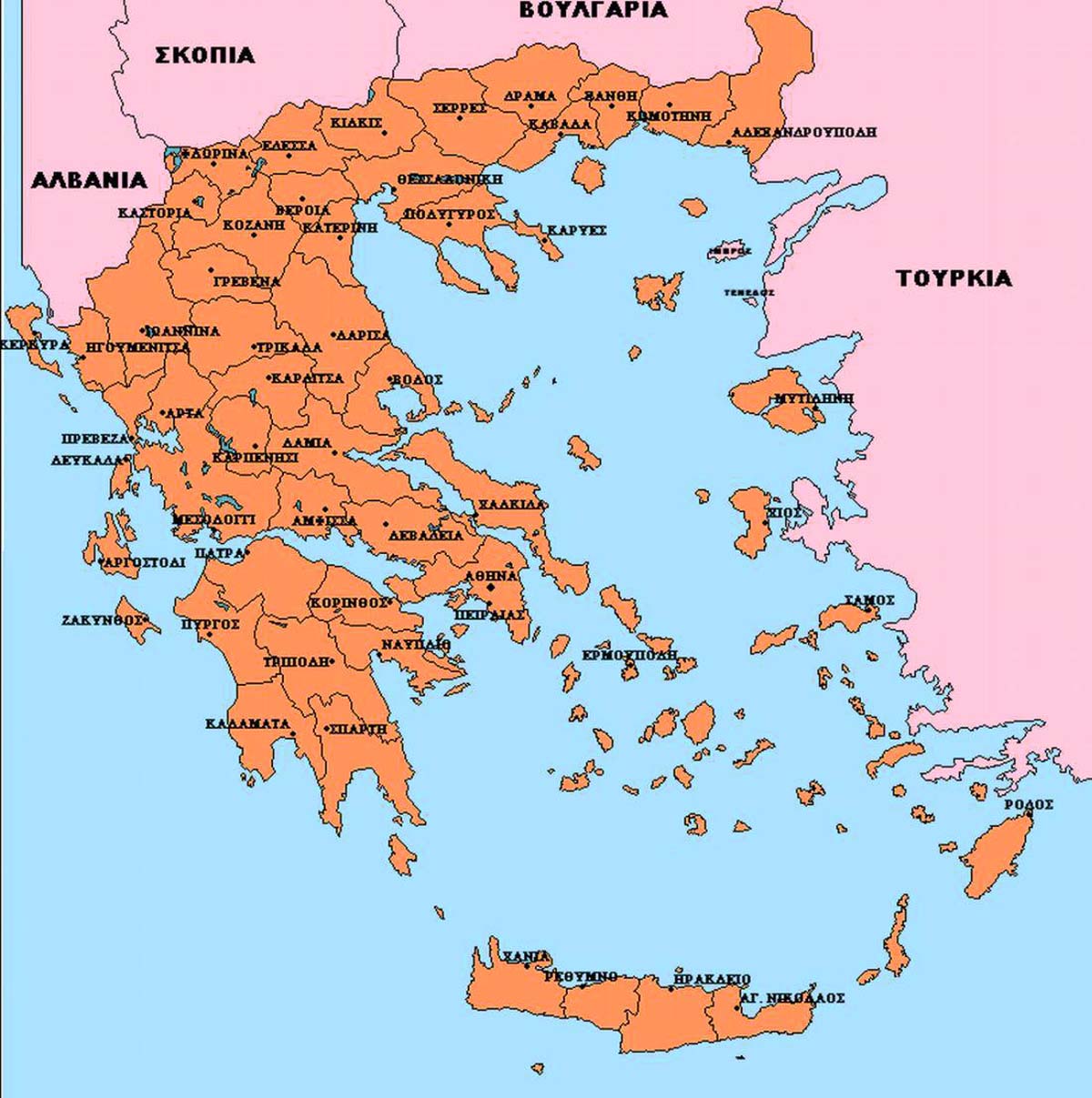 (Detailed Greece map in Greek language)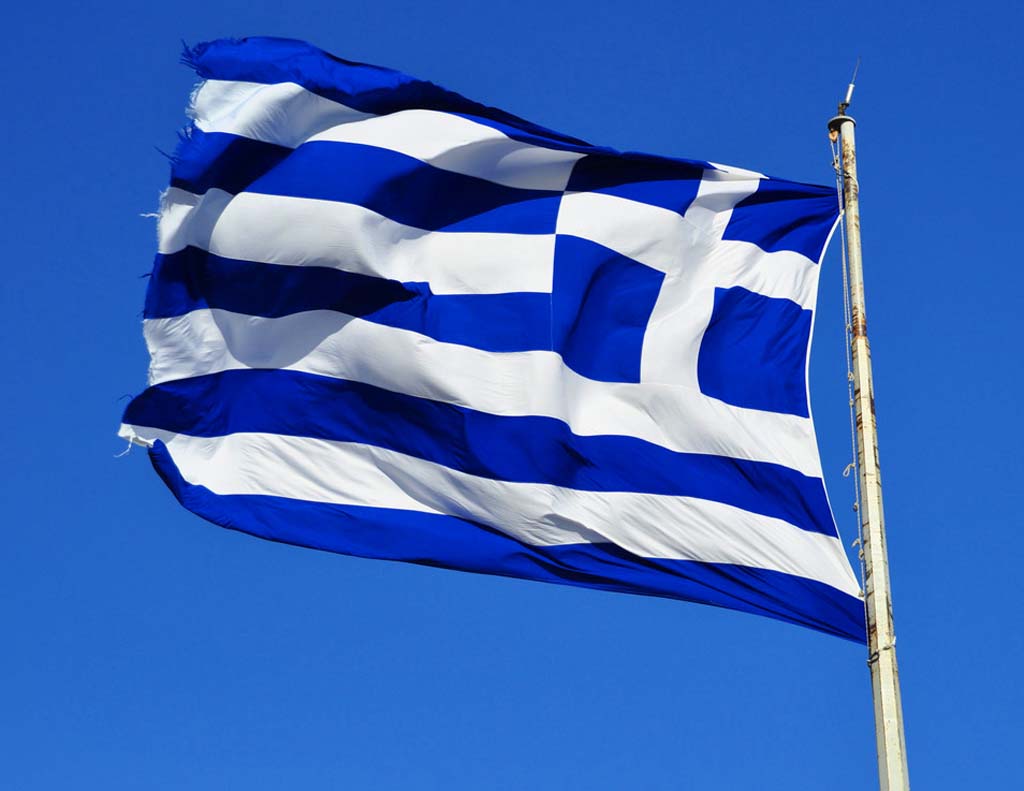 A holiday in Greece full of culture
Greece offers, besides the land of sun & beach vacations, a lot for culture lovers. Virtually every piece of land is connected with antiquity. Greece has too much to offer you on one vacation; not enough. Add to this a sunlit landscape with picturesque villages and towering cypresses and olive trees everywhere and you will understand why a holiday in Greece is a real experience!