Top Best Pacific Islands; Fiji Islands
|
Top Best Pacific Islands; Fiji Islands
Palm trees, sandy white beaches and blue green sea. Fiji is one of the friendliest and most colorful countries in the Pacific. The diversity of nature and the hospitality of the people in Fiji to make a fascinating holiday destination.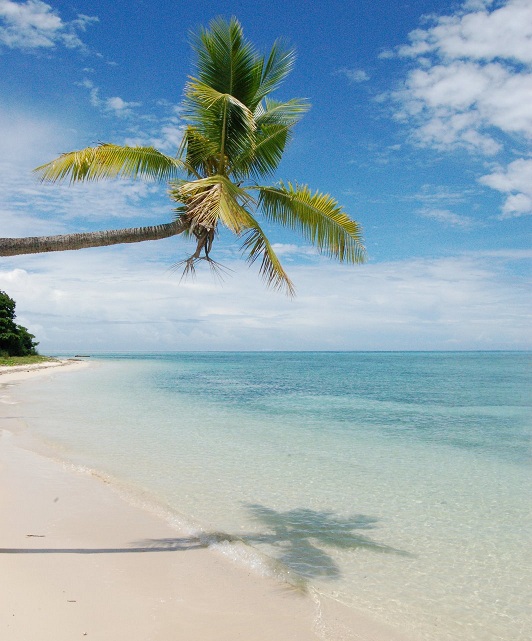 Fiji is a country in Oceania and consists of 332 islands of which about one third occupied. The largest islands are Viti Levu and Vanua Levu. On Viti Levu is the capital Suva. Here lives almost three quarters of the population. Other major cities on Viti Levu are: Lautoka, where the main harbor and Nadi, where the international airport.
Fiji is one of the most exclusive destinations in the South Pacific. Fiji has more to offer than just beautiful beaches and dive sites. There are hills with stunning views, waterfalls and many national parks with hiking trails. Fiji is for both newly married couples and families an excellent destination. It is striking that the locals are warm and friendly in dealing with children. In addition, Fiji is also a paradise for sports people. Different sports are practiced such as golf, tennis, squash, rugby, cricket and various water sports.
The islands are very mountainous with the highest point Tomaviivi with a height of 1323 meters. The tropical climate, the islands covered with tropical forests. There is a fairly constant temperature. The best time to visit Fiji from May to October. The average temperature is around 25 degrees Celsius and there is the slightest chance of rain. In the period between November and April there is most precipitation and cyclones may occur.
Beqa, the Fire Island is a paradise for divers. It can dive to shipwrecks here, near colorful coral reefs and in caves and caverns. We come next to no other tourists and divers in the eight villages on the island is still living a traditional atmosphere.
Kadavu has a rich landscape of waterfalls, beaches and reefs. On this wooded island life many birds. There may be here diving and surfing, but also the Nabukelevu climb.
The interior of Vanua Levu is pretty rough. You can walk in the rain forests. North of the island lies the Great Reef, the fourth largest reef in the world with beautiful coral reefs and diverse fish special. The charm of Vanua Levu is its authenticity.
Due to the volcanic soil is very fertile Taveuni. In the tropical rainforests are beautiful waterfalls hidden. The island is surrounded by coral reefs and there are plenty of places where divers can dive as Somosomo Strait, Rainbow Reef and The Great White Wall.
Eating and drinking in these islands is unlike other South Pacific countries, very cheap. For dinner you should go to a Chinese, for lunch there are several Indian eateries where you can eat.
Rating Fiji
Help each other to find a nice holiday, write a review of your experience or ask advice if you do not know. Others want to help!