Vacation in Miami ? Need Miami Hotel Tips ?
|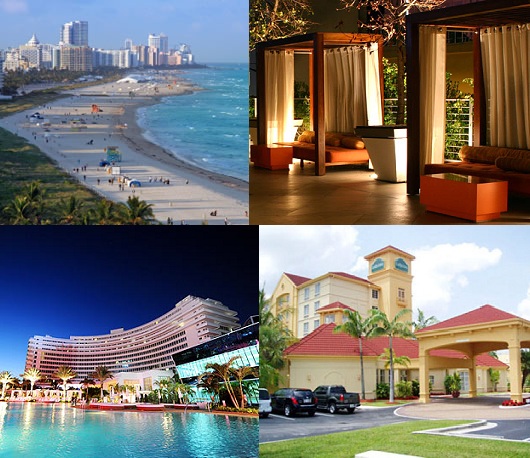 Holiday in Miami? Miami hotel tips!
In Miami and Miami Beach you can find hotels for every taste and budget. Out of season you may well go on spec. A hotel for the first night is pleasant and holidays and weekends it is advisable to book in advance.
Some tips Miami Beach Hotel Miami will find the most beautiful Art Deco hotels. The favorite hotel of celebrities is the Marlin Hotel. This Rock 'n Roll Hotel South Beach is a recording studio where bands such as U2 and Aerosmith albums to their work.
Hip design hotel Miami – Mayfair Hotel & Spa in Coconut Grove. Hip & cost: Hotel Ocean Five and hotel Marseilles Budget Hotel Miami – River Park Hotel & Suites in Downtown Miami or the Art Deco Ocean Surf Hotel Miami Beach (both starting at 25, – pp) Child-friendly Hotel Miami Comfort Suites Miami has great 4 – double rooms and a lovely pool, a little more to the price, but great location Riu Florida Beach Hotel and the Beach Ocean Drive. Romantic Getaway Miami Hotel St Michel is a very attractive hotel or opt for the super luxury Biltmore Hotel in Coral Gables.
Offers of these hotels in Miami a good website to compare the above and more hotels in Miami compared ebookers. Look for a suitable offer our tips inc flight