Eden Of the Pacific, Bora Bora
|
Bora Bora, a part of French Polynesia in South Pacific, is considered to be the most beautiful island in the world by many authorities.Surrounded by a lagoon and barrier reef, it absolutely looks like an isolated garden, Eden, in the middle of  the ocean.Bora Bora, meaning "First Born" in Tahitian language, is inarguably one of the most popular vacation places in the world, and one of the most beautiful of all islands on earth.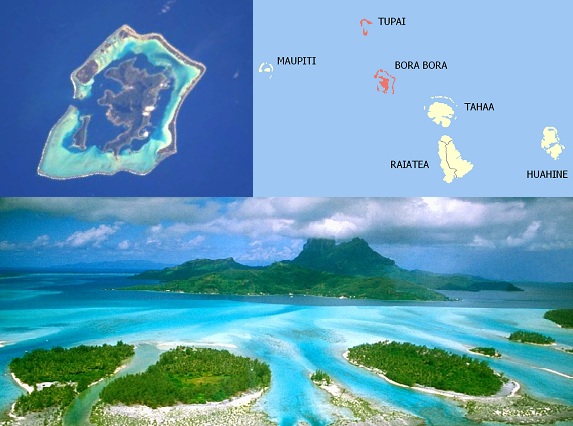 As a major tourist destination, Bora Bora, is famous for its aqua-centric luxury resorts.It is absolutely a dream-like phenomenon to have a bungalow right above the crystal clear water of the lagoon, in Pacific.Bora Bora Airport serves to the island and Air Tahiti provides daily flights to the gorgeous place.In recent years, several resorts built in Motu -meanin 'small island'-.
You could have your dinner at a unique sunset time and enjoy delicious sea foods on sandy beaches while the nice breeze sings for you silently into your ear, like whispering.Adventure, tranquility, fairy tale in real world; whatever you are looking for, Bora Bora could easily get you access to it.Scuba diving, jet ski, wind surf and many more…
Combining the green of the nature and the crystal turquoise colors indistinguishably, Bora Bora is a place where you will never wanna leave and come back home.