A Wonderful Park in Shanghai; Renmin Park
|
Renmin Park
Just east of the Art Museum is the north gate to lovely Renmin Park-Rénmín Guǎngchǎng (open
24hr; free). It's surprisingly quiet, with rocky paths winding between shady
groves and alongside ponds – the only sign that you are in the heart of a
modern city is the skyscrapers looming above the treetops. In the morning, the
park is host to tai ji practitioners and joggers and old folk arrive to camp out all
day playing cards.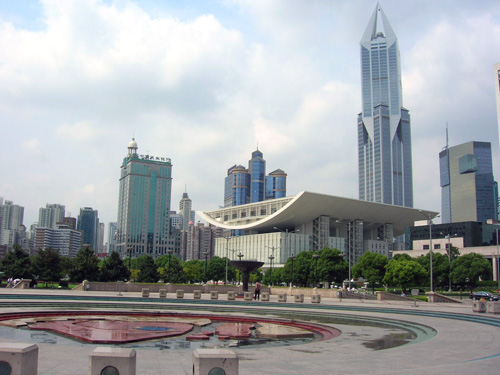 Bearing left brings you to a small square. On weekends, this is the venue for
an extraordinary marriage market. Hundreds of middle-aged parents mill
round with printouts displaying the statistics of their children – height,
education, salary – and arrange dates. Interestingly, few display photos – these
people know what attributes they want for their little darling's partner, and
looks are not top of the list.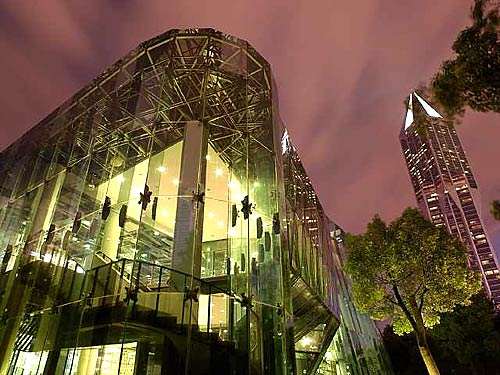 Head through bamboo groves to the lotus pond and a quintessential Shanghai
view will open out in front of you. It's a shocking architectural mash-up: from
left to right, elegant modernism then Arabian fantasy (the
Barbarossa café followed by the colonial edifice that is now the Art
Museum, and looming over that the corporate brutalism of Tomorrow Square
Crossing the zigzag bridge, a minute's walk to the south of Barbarossa brings
you to the attractive, glass-walled Museum of Contemporary Art.
This privately funded museum has no permanent collection but its shows are always interesting
and imaginatively curated, and its three storeys make an excellent
exhibition space. There's a lot of video and installation art, with a roughly equal
balance between Chinese and foreign artists, and the museum holds regular
talks and tours
Adress: 231号 Nanjing West Road, Huangpu, Shanghai –